Within the Toolbox > Announcements, you can add internal announcements within WebOffice4Schools. Users will see the announcements on the "Welcome to WebOffice4Schools" dashboard.
Manage Announcements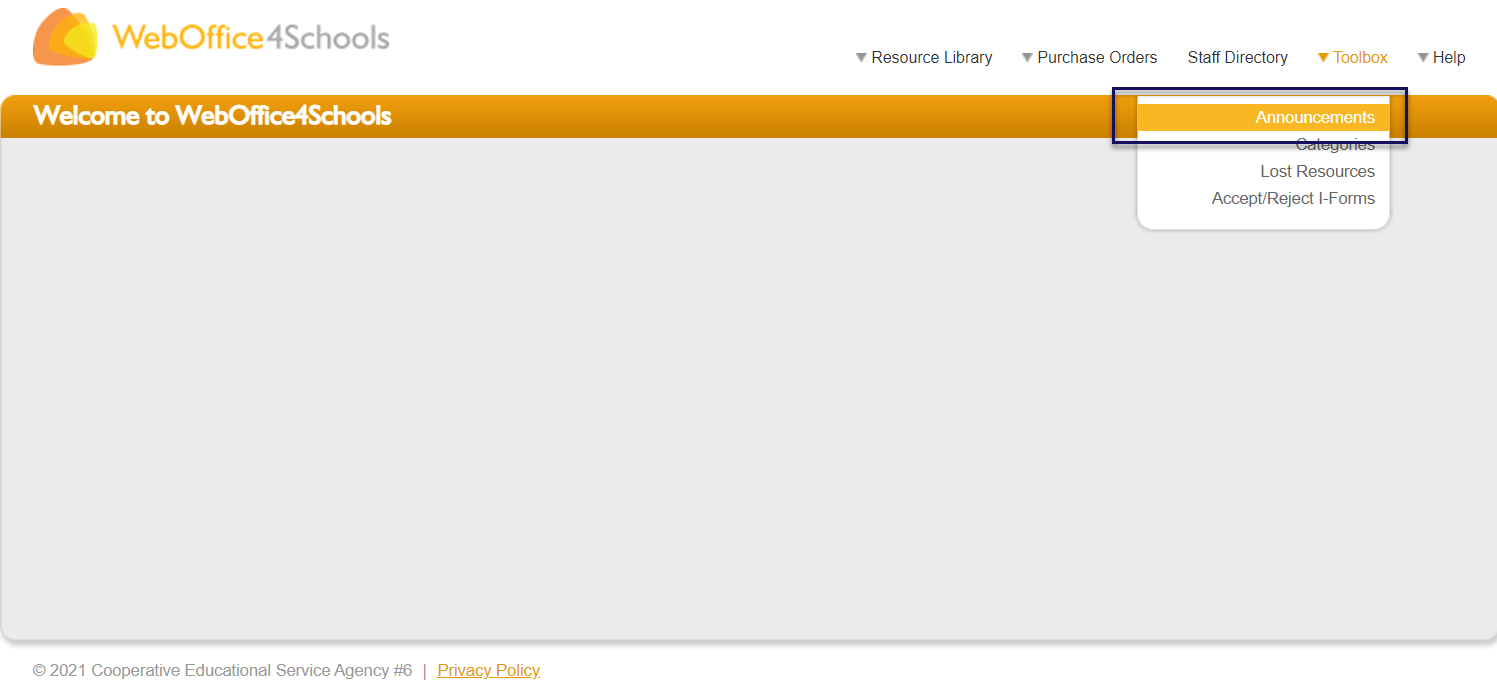 Under Toolbox, select Announcements to open the Announcements screen where you can manage the announcements for your intranet dashboard.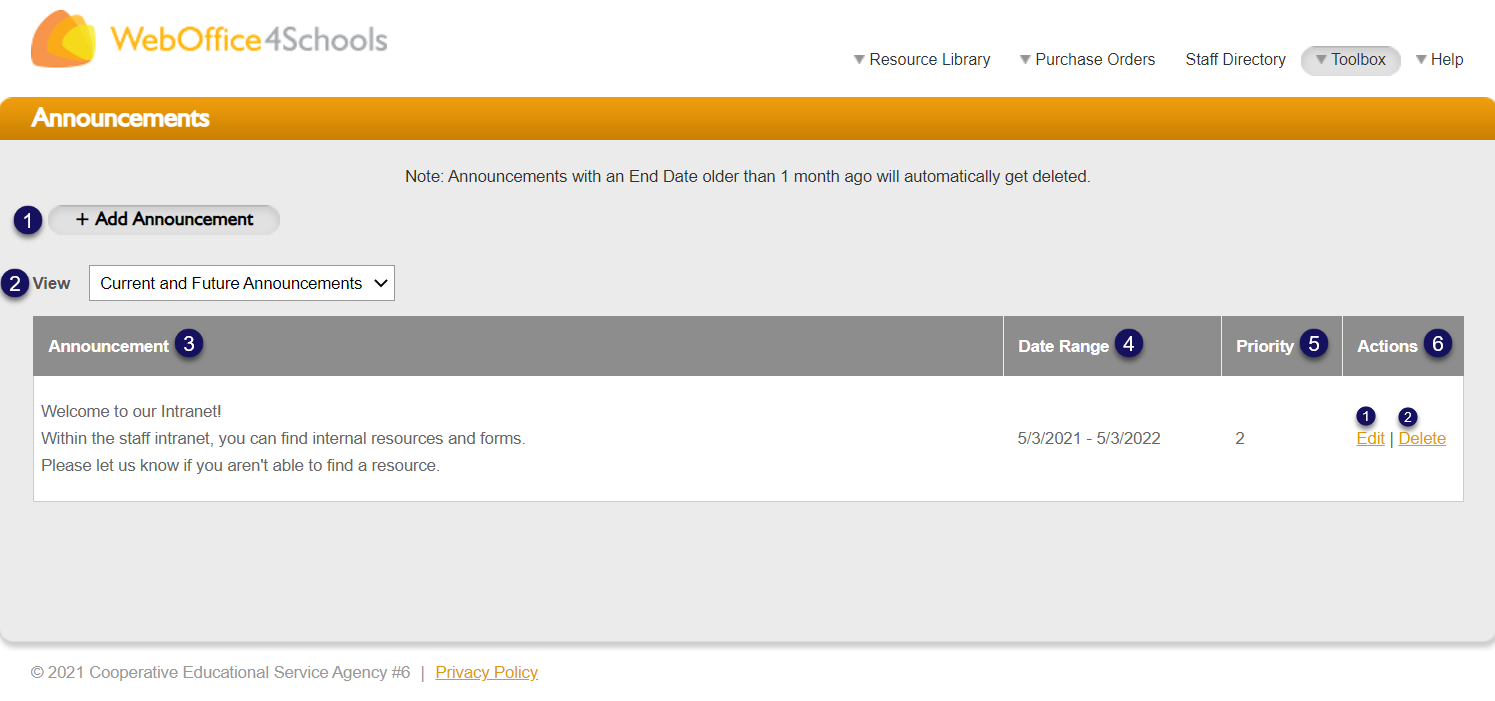 Add Announcement: Add a new announcement. View the Add Announcement section below for more information on adding an announcement.
View: By default, the option to view Current and Future Announcements will be selected. You can use the dropdown to select to view Past Announcements.
Note: Announcements with an End Date older than 1 month ago will automatically get deleted.
Announcement: Displays the announcement text.
Date Range: Displays the date range that the announcement will be visible to users on the dashboard.
Priority: Displays the announcement priority level.
Actions:

Edit: Select to make updates to the announcement.
Delete: Select to delete the announcement.
Add Announcement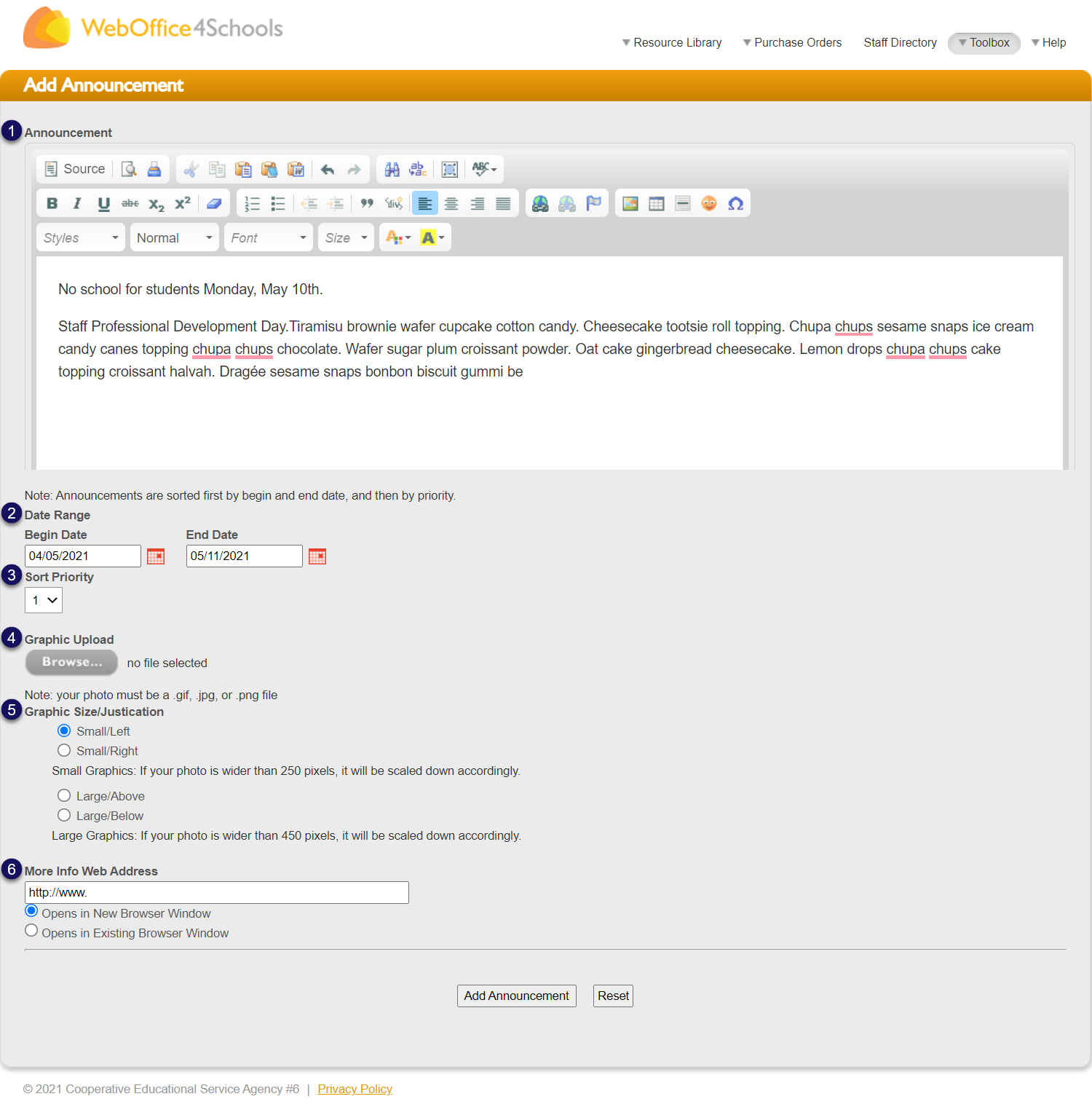 Announcement: Add the text/content of the announcement.
Date Range: Add the date that you would like the announcement to begin displaying and end displaying.
Sort Priority: Select the priority of the announcement. Announcements can be priority 1, 2, or 3. When displaying on the dashboard priority 1 announcements will first sort by their priority level (ie. priority 1 will always display first).
Graphic Upload: If desired, you can add an image to display with the announcement.
Graphic Size/Justification: If you added an image, you can choose how you would like the image to appear in relation to the announcement; small/left, small/right, large/above, or large/below.
More Info Web Address: If there is additional information about the announcement, you can add a web address link to this field to have a "More Info.." link appear at the bottom of the announcement.

Internal (intranet) links should open in an existing browser window while any links that are leaving the intranet should open in a new browser window.
Announcement Display