The New Interface
Together with our underlying service provider, BrightArrow Technologies, we are transitioning to a new admin interface for the Voice Dial, Text, & Email settings of Touch+.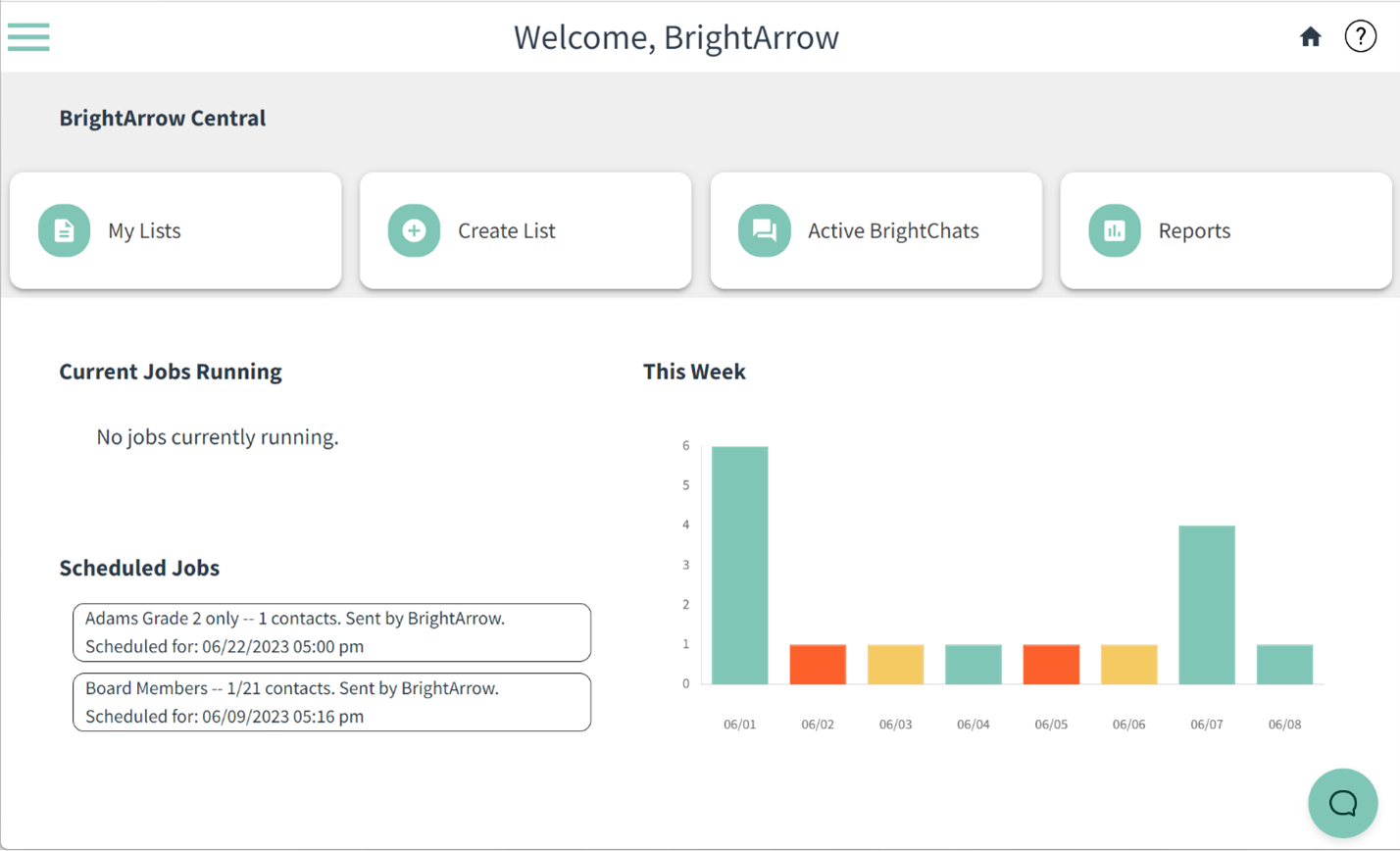 The new interface is designed to be much easier to navigate and use while maintaining and expanding the powerful features, in-depth settings that are available in the current interface.
New Features
In addition to an entirely new look and feel, the new interface showcases a number of new features. One such feature is the ability for you to create your own email templates.
In the email tab of the Create Message page, there is a Template button: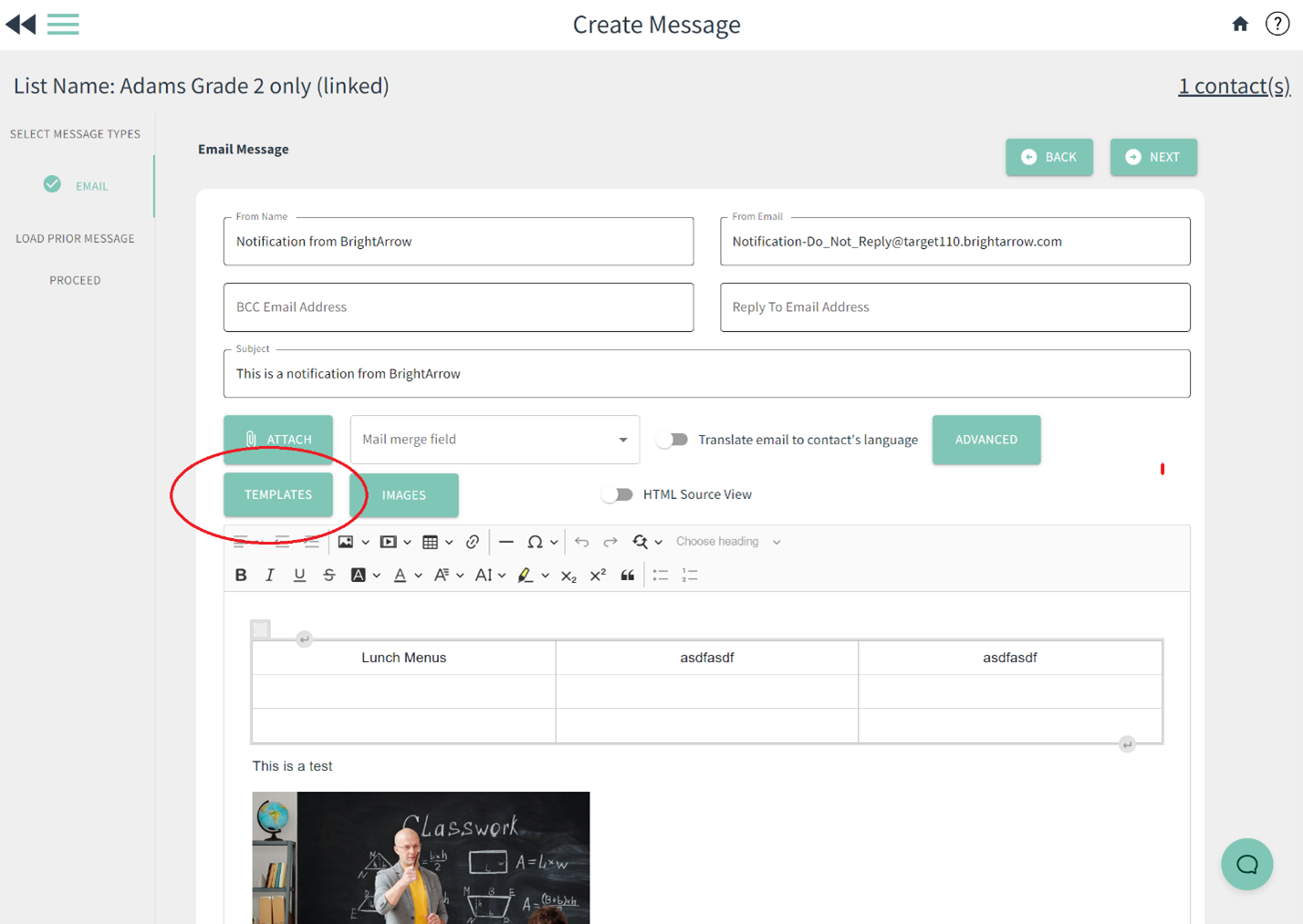 When you press that button, you can select one of the existing templates to load in your chosen template, but if you press Advanced, you can add or edit email templates on your own using our powerful new graphical email editing window.
This gives you the ability to easily set up letterheads, newsletter layouts, and any other common characteristics of emails that you will be using in future messages.
Note: If you are using an email template that we helped create for you in the prior version, we're converting it to the new self-edit approach this summer. Feel free to ask us to expedite the conversion of your prior templates.
New Short Code as of July 2023
As we started implementing the new texting phone number, we determined that due to our greatly increased customer base we will keep the current 87569 ("short code") phone number in addition to the new one. We will be rolling out the new phone number as an alternative number this summer, and your texting recipients may see either of the two phone numbers. Currently, they all are still receiving all texts from 87569. When we add the second phone number to your account this summer, we will send you an email with the timing and details.
Note: There will be no need to opt into the second number. The opt-ins that your text recipients have already done automatically apply to both phone numbers.