The Disk Usage Report shows the amount of space you are using along with folders, their usage, and files.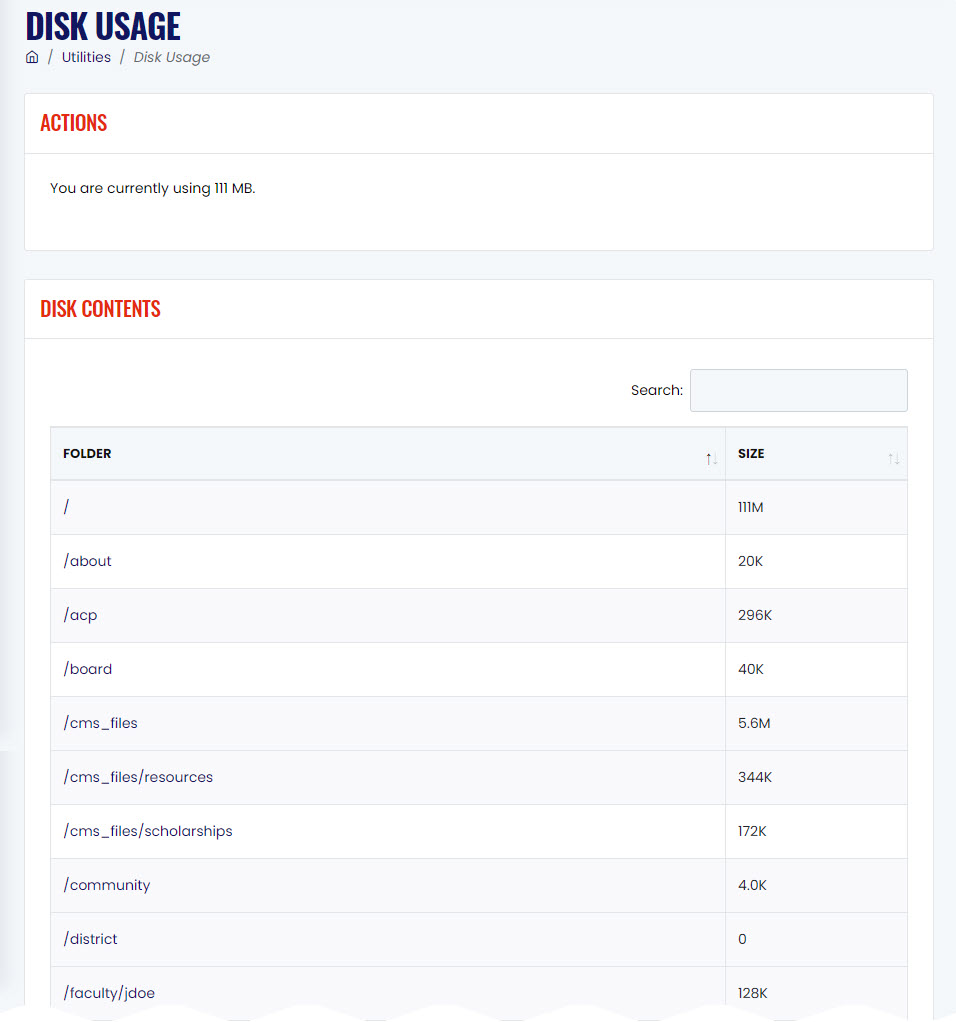 Actions
This area shows how much space your website is using.
Disk Contents
This area shows all of the files on your site as well as the file size.
Here are a few standard folder names:
/cms_files/resources: shows all the files that are located in Resource/News tools.
/cms_files/scholarships: Show all the files that are located in scholarships.
/faculty/foldername: Show the files for the user with faculty folder foldername.
Files

Select any file to open a screen that shows the file name, file size, page category location, and page location. The name will link to the file. The page will link to the page where the file is displayed.