The Building Use Calendar is a Main Body tool that displays events with Facility Use. The Building Use Calendar tool is often used in conjunction with the Request Building Usage tool so visitors can see which facilities are being used before submitting a use request.
After adding the Building Use Calendar tool to a page, the tool will display any event that has a facility associated with it for your visitors. View the Page Content article to learn more about adding a tool and general tool settings.
Tool Display
By default, the building use calendar tool will display facility use by week.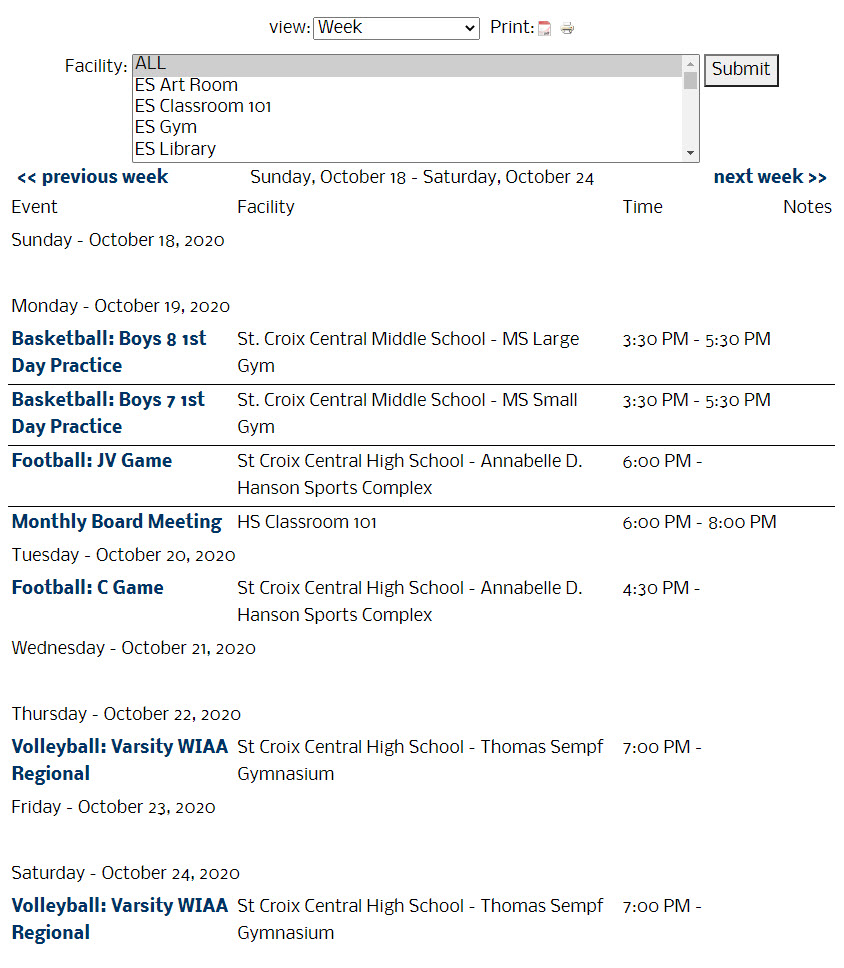 Visitors will be able to adjust the view to display facility use by day, week, month (calendar view), month (list view), and year.