The Quick Links tool is a Sidebar tool that displays links in either a dropdown list or an expand/contract format. When the links are selected, they can open in either the existing window or in a new window.
View the Page Content article to learn more about adding a tool and general tool settings.
Edit Tool Properties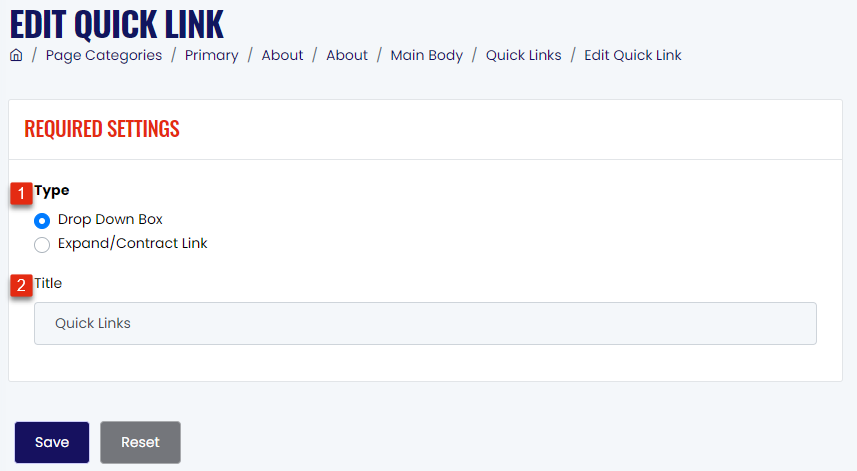 Required Settings
Type: Select if you would like the quick links to appear in a Drop Down Box or with an Expand/Contract Link.
Title: Enter the title of the Quick Links. Note that when the Expand/Contract Link type is selected, the title will be used as the link text.
Tool Options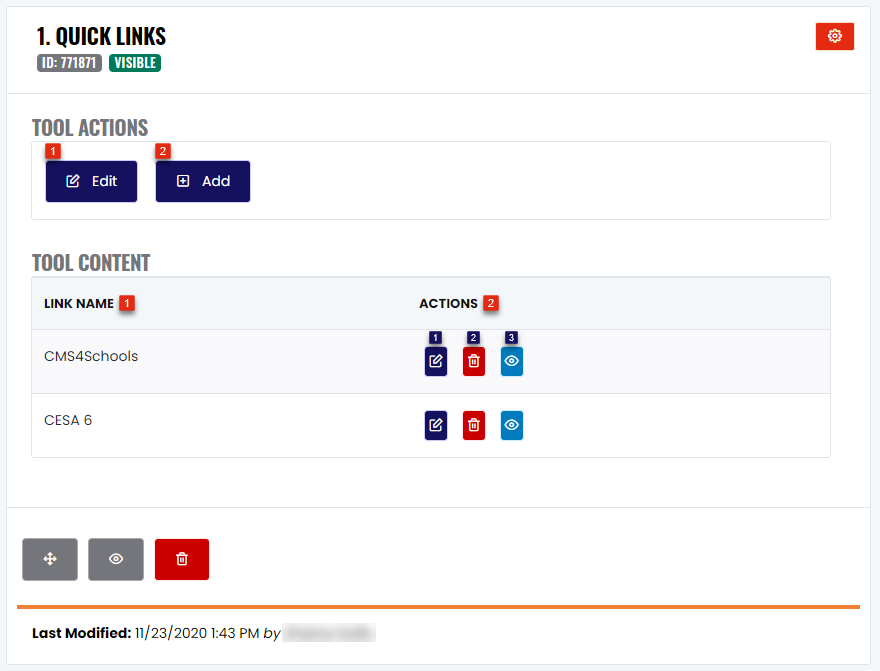 Tool Actions
Edit: Edit the tool.
Add: Add a new link to the tool.
Tool Content
Link Name: Displays the link's name.
Actions:

Edit: Edit the link properties.

Delete: Delete the link from within the tool.
Preview: Open the link in a new tab to preview the link.
Add Link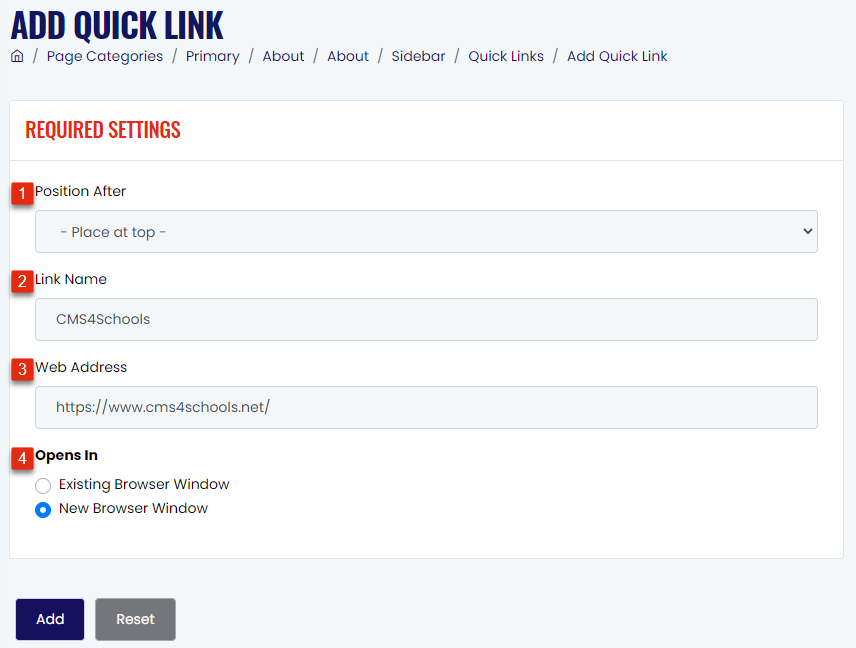 Position After: Controls the order of the item added to the tool. By default, the new item will be added to the bottom of the tool.
Link Name: Enter

the link text. This will be the text that displays on the page for the link.

Web Address: Paste the URL for your link.
Opens In:

Choose if the link will open in a new window or in the current window. The current window option should be used for linking to pages within your site while the new window option should be used for external pages.