The Site Map tool is a Main Body tool that can be used to display links to pages on your site.
View the Page Content article to learn more about adding a tool and general tool settings.
Edit Tool
Select All Page Categories: Select to display links to all page categories and all pages/links in your site's navigation.
Toggle All Page Categories: Expand/collapse the page categories.
Page Categories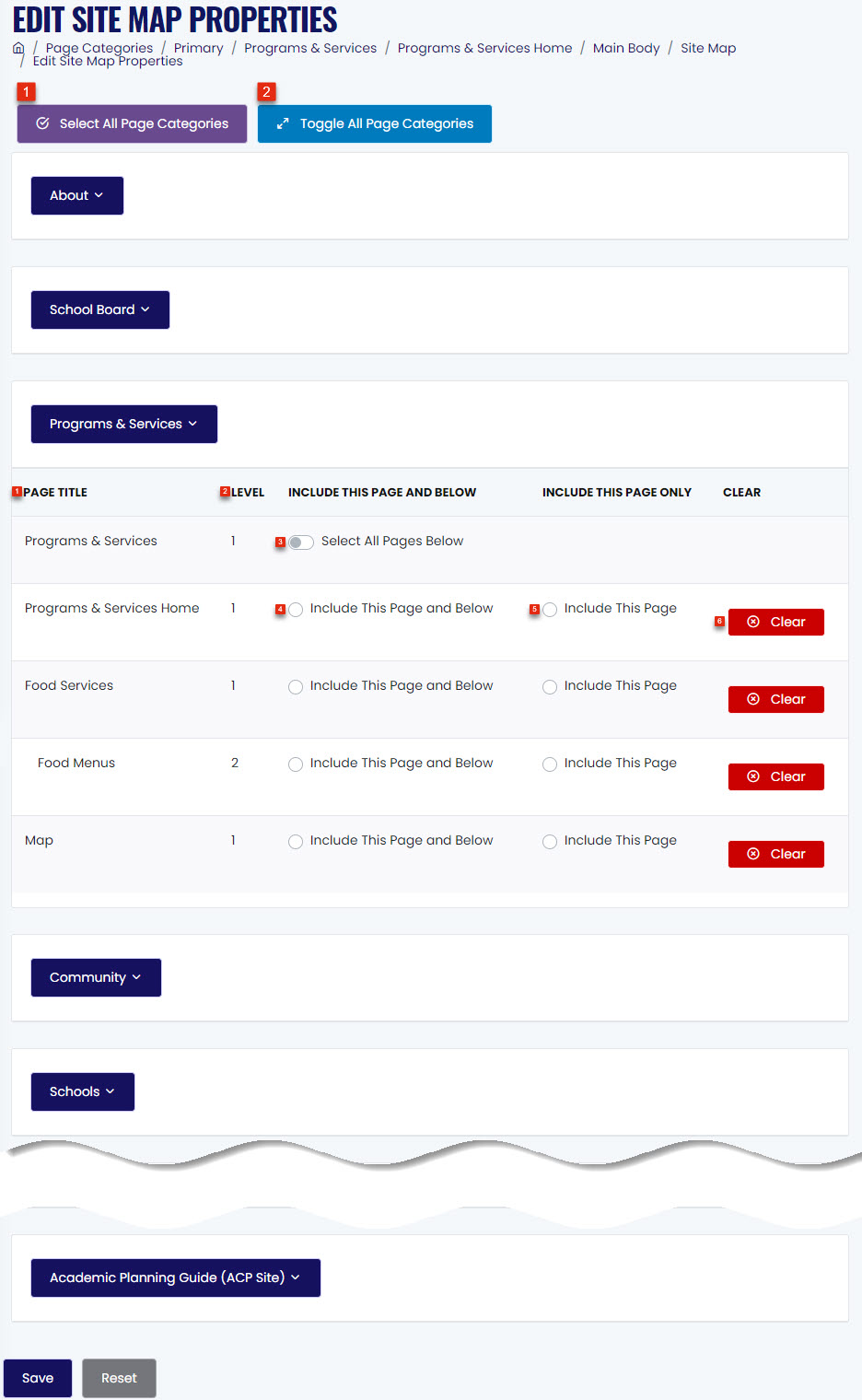 After the page category is expanded the page category information displays and you can select which links you would like to display in the tool.
Page Title: Displays the page title.
Level: Displays the page level.
Select All Pages Below: Select to display all the content for the page category.
Include This Page and Below: Select to include this page and any level 2 or 3 pages (as applicable) under this page.
Include This Page: Select to include this specific page as a link in the sitemap tool.
Clear: Remove the selection.
Tool Options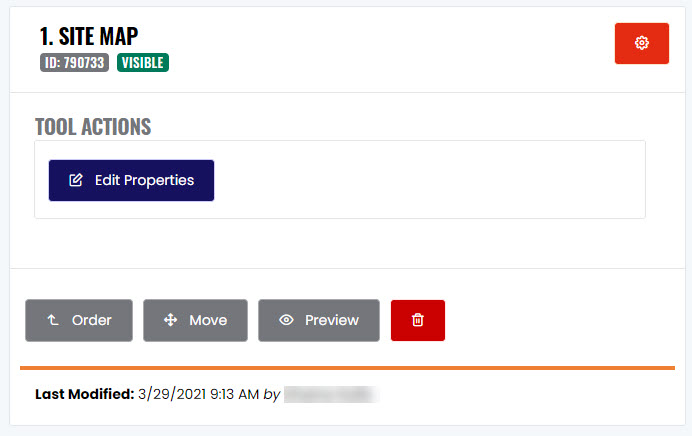 Tool Actions
Edit Properties: Edit the properties of the Site map tool. See the Edit Tool section above for more information about updating the Site map tool.