The Announcements tool displays all or selected categories of the announcements added to the Announcements Module. All announcements are stored in Announcements Module and displayed on a page using the Announcements Tool. The Announcements tool can be added to the Main Body or the Sidebar of a page.
View the Page Content article to learn more about adding a tool and general tool settings.
Edit Announcements Tool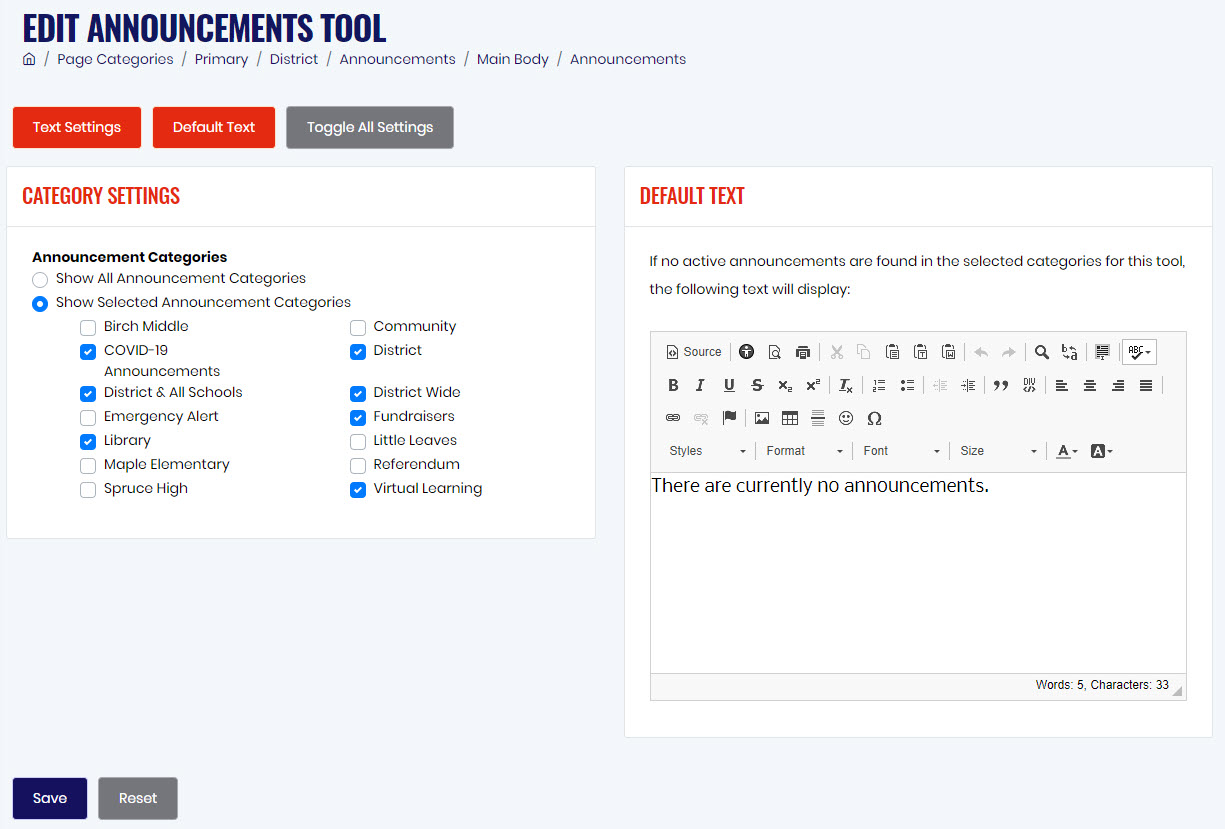 Category Settings
Choose to Show All Announcement Categories or to Show Selected Announcement Categories. If showing selected categories, use the checkboxes to indicate which categories to display.
Default Text
If no active announcements are found in the selected categories for this tool, the indicated default text will display. By default, the text will be "There are currently no announcements.", but you are able to adjust this text as desired. See the Text Editor article for more information about copying/pasting and formatting text within the text editor.
Tool Options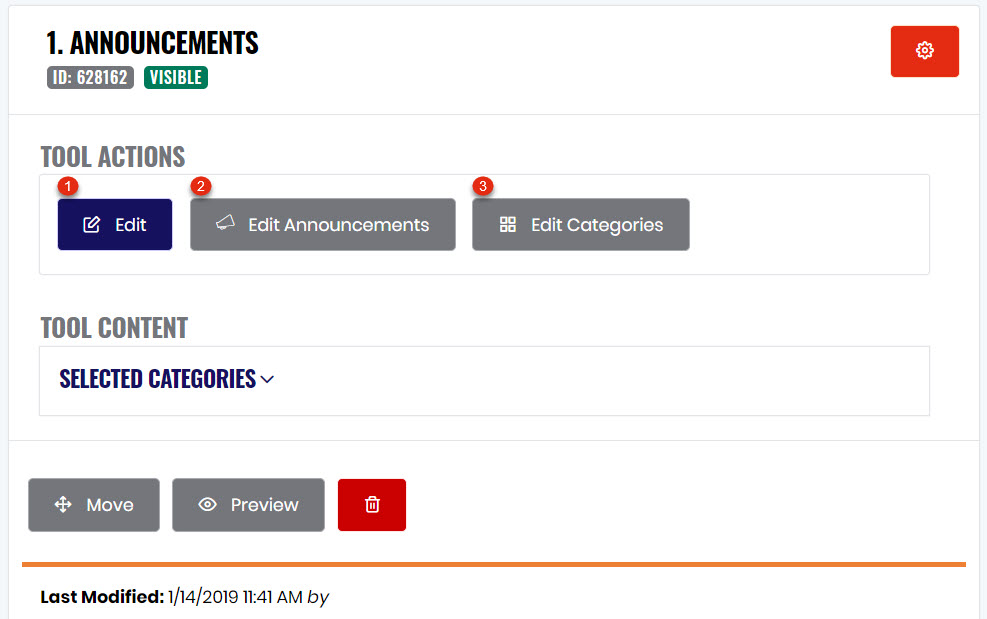 Tool Actions
Edit: This opens the Edit Announcements Listing screen. You can change the categories of announcements that will be displayed, update the text that displays if there are no announcements.
Edit Announcements: Select to navigate to the Announcements Module to add/edit announcements.
Edit Categories: Select to navigate to the Announcements Module to edit the announcement categories.
Tool Content
Expand to view the selected announcement categories that will display in this tool.