The Lunch Menu tool is a Main Body tool that will display the desired categories from the Food Menu Module.
View the Page Content article to learn more about adding a tool and general tool settings.
Edit Tool Properties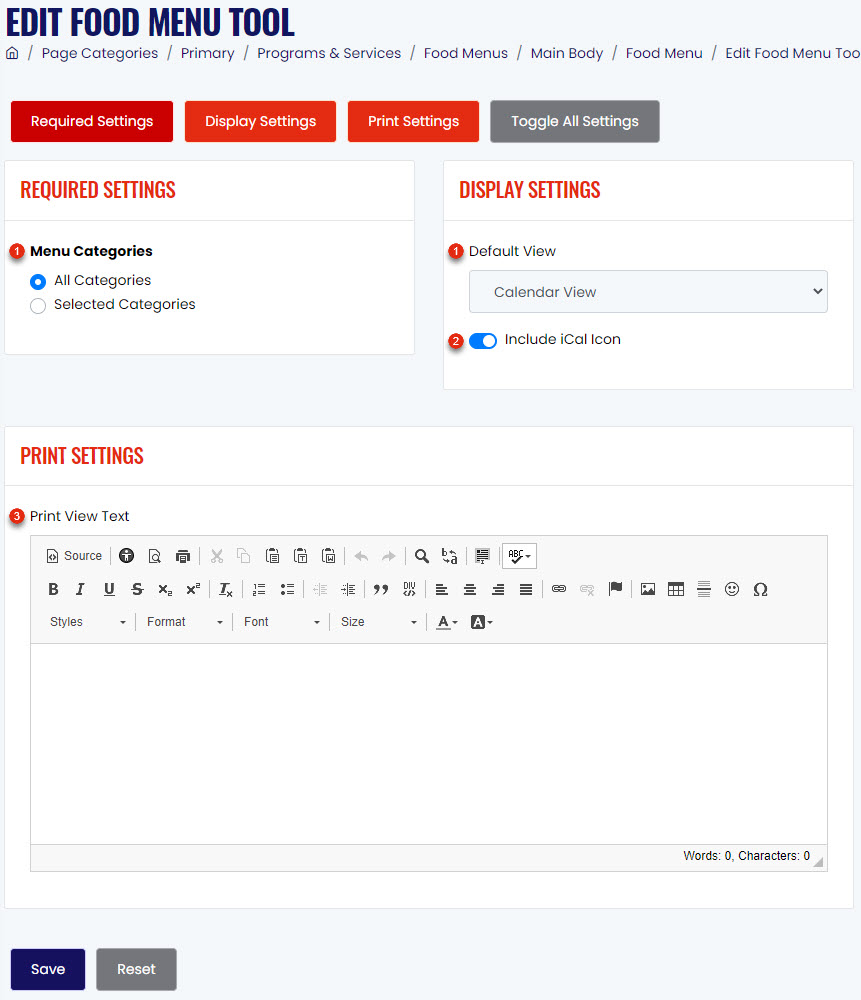 Required Settings
Menu Categories: Choose either All Categories or Selected Categories. If Selected Categories is used, you must check the boxes of the categories you wish to display.
Display Settings
Default View: Select either Calendar or List view. The user can switch from Calendar to List when viewing the page, this simply designates the default view.
Include iCal Icon: Select if you would like an iCal icon for this calendar.
Print Settings
Printable View Text: Enter any text to be displayed in the Printable View Text box available. The text entered into the text editor will appear if a user clicks the PDF/Print icon located next to the View dropdown list.

See the Text Editor article

for more information about adding content within the text editor.
Tool Options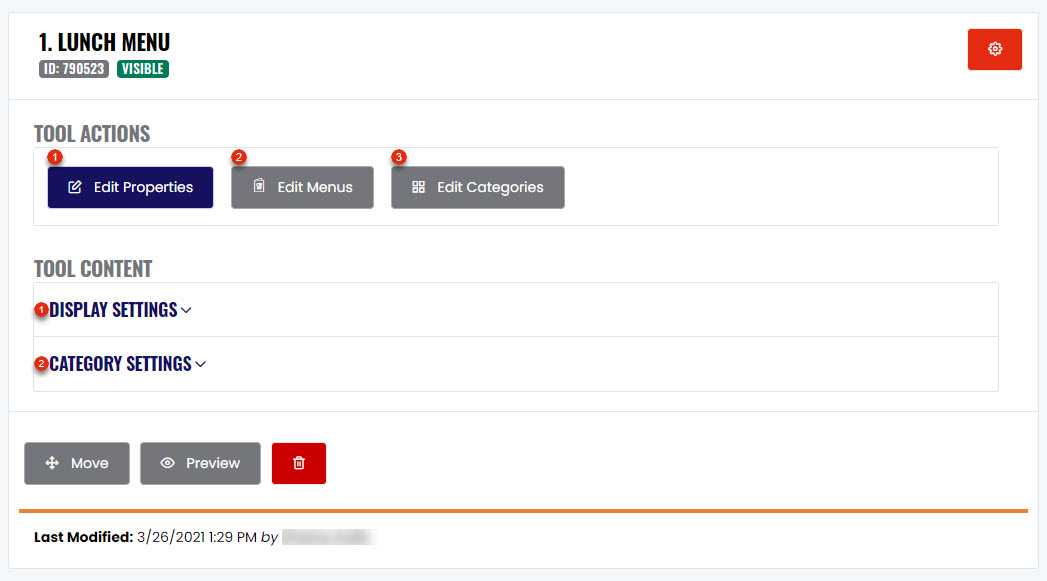 Tool Actions
Edit Properties: This opens the Edit Lunch Menu screen. You can edit the options within the tool as seen in the Edit Tool section above.
Edit Menus: Select to navigate to the Food Menu Module to add/edit menu items.
Edit Categories: Select to navigate to the Food Menu Module Food Menu Categories screen to manage the Food Menu categories.
Tool Content
Display Settings: Displays the default view and iCal icon display options.
Category Settings: Displays which categories as selected to display in the tool.