The Scholarships tool displays all or selected categories of scholarships added to the Scholarships Module. All scholarships are stored in the Scholarships Module and displayed on your website pages using the Scholarships tool. The Scholarships tool can be added to the Main Body of a page.
View the Page Content article to learn more about adding a tool and general tool settings.
Edit Tool Properties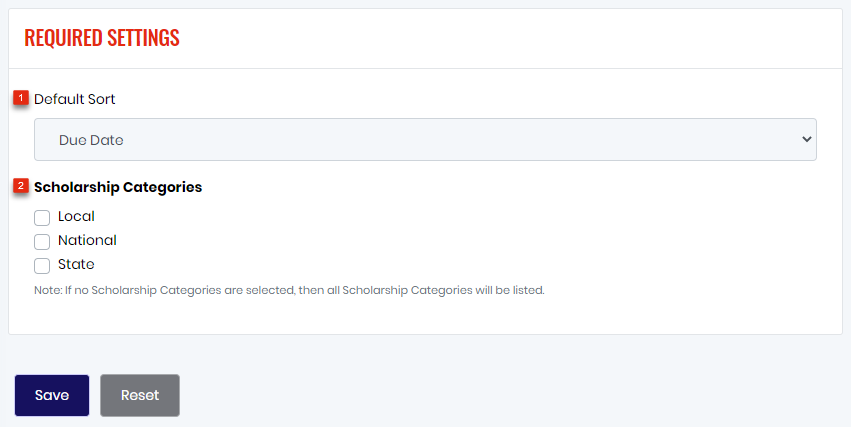 Default Sort: Select to have the scholarships sorted by the due date or scholarship name by default.
Scholarship Categories: Use the checkboxes to indicate which scholarship categories to display. If no Scholarship Categories are selected, then all Scholarship Categories will be listed.
Tool Options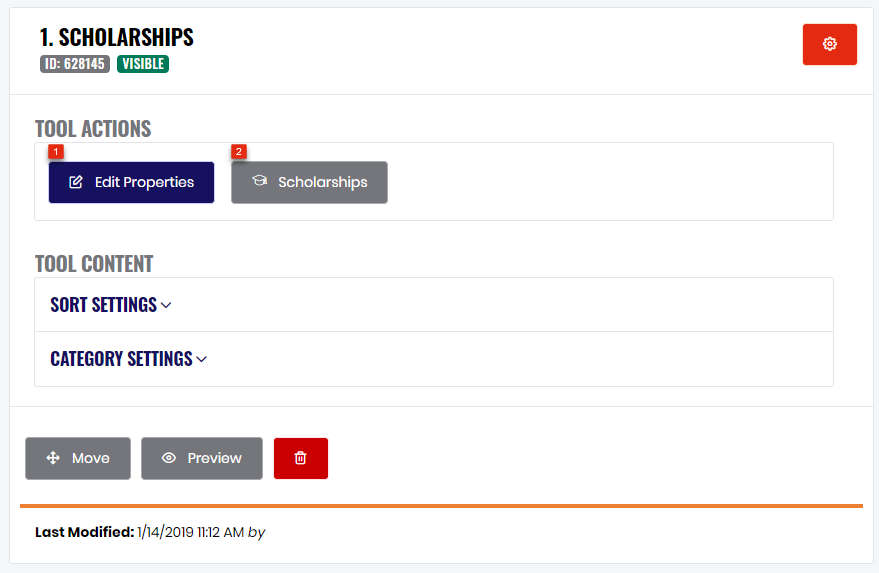 Tool Actions
Edit Properties: This opens the Edit Scholarship Tool screen. You update the default sort and change the categories of scholarships that will be displayed.
Scholarships: Select to navigate to the Scholarships Module to add/edit scholarships and scholarship categories.
Tool Content
Expand to view the sort settings and selected scholarship categories that will display in this tool.