The Translator Widget is a Sidebar tool used to add a Google or Microsoft translator widget to any page.
Note that with your design, there may be an option to display this translate option sitewide in the site's header or footer. If you aren't sure about the setup for your site, please contact support for more information.
View the Page Content article to learn more about adding a tool and general tool settings.
Edit Tool Properties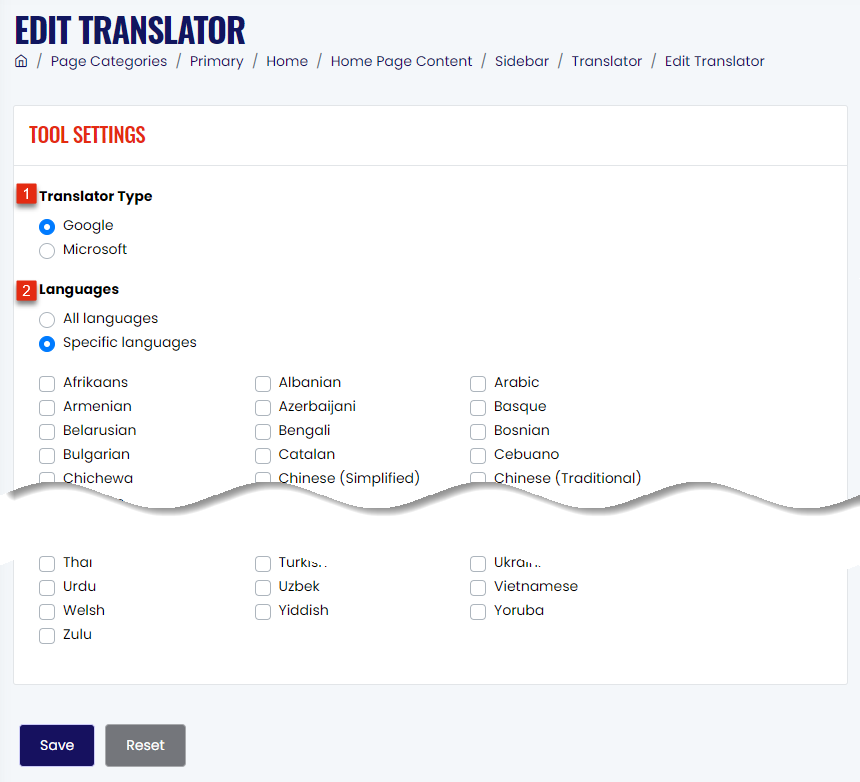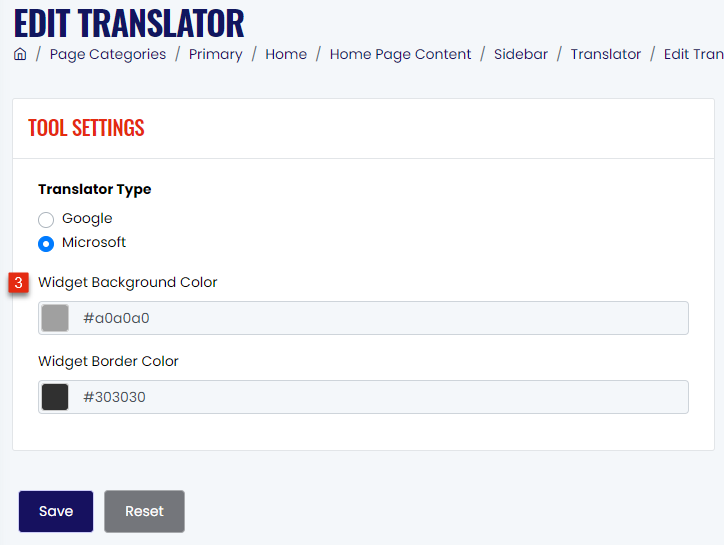 Translator Type: Select Google or Microsoft.
Languages: If Google is selected, you can adjust which languages are available for translation.

All languages: Visitors can select from all the available translate options.
Specific languages: Visitors will able to use the widget to translate the page into only the selected options.

Microsoft: If Microsoft is selected, you can adjust the background and border color.
Tool Options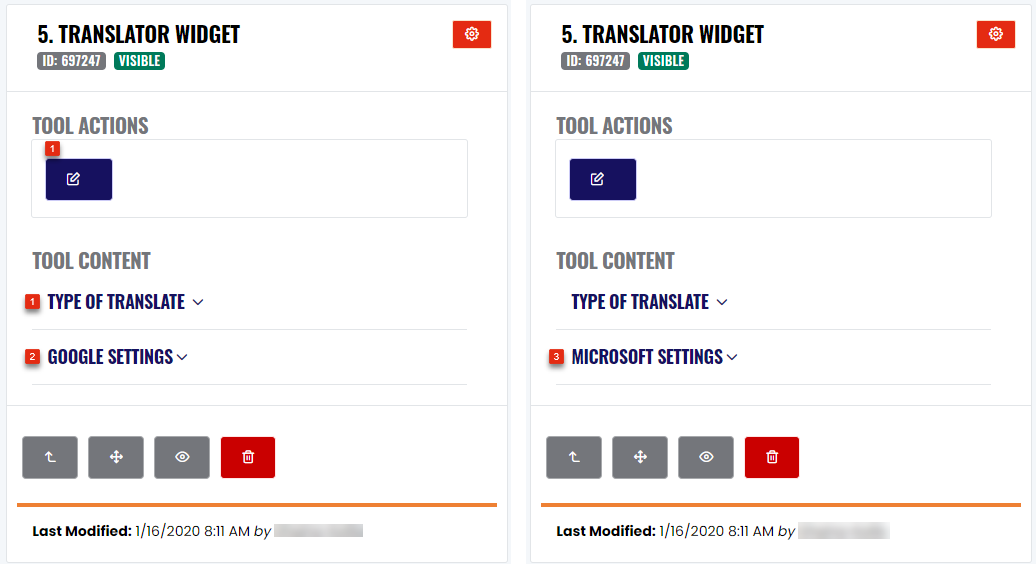 Tool Actions
Edit: This opens the Edit Translator screen where you can update the tool properties.
Tool Content
Type of Translate: Displays which translate type is selected in the tool. Google or Microsoft.
Google Settings: If Google is selected, the language selection will display.
Microsoft Settings: If Microsoft is selected, the widget color settings will display.