Occasionally, to allow us to continue to service and update your app, you will need to log into your Apple Developer Account and accept the pending agreements. Our team will notify you any time you have a pending agreement that needs to be accepted.
There could be multiple agreements and if there is a Paid Application agreement pending you will need to agree to that even though you don't have a paid app. You will NOT need to put in the banking information, just agree to the agreement.
Sign in to Apple Developer

There will be a banner indicating that you have an agreement that needs to be reviewed and accepted.

Follow the link in the banner to "Review Agreement".
If you don't see the option to "Review Agreement" you will see a "Contact" button that will allow you to contact your Apple Developer Admin.
You can also view the agreements under the "Agreements, Tax, and Banking" section in App Store Connect.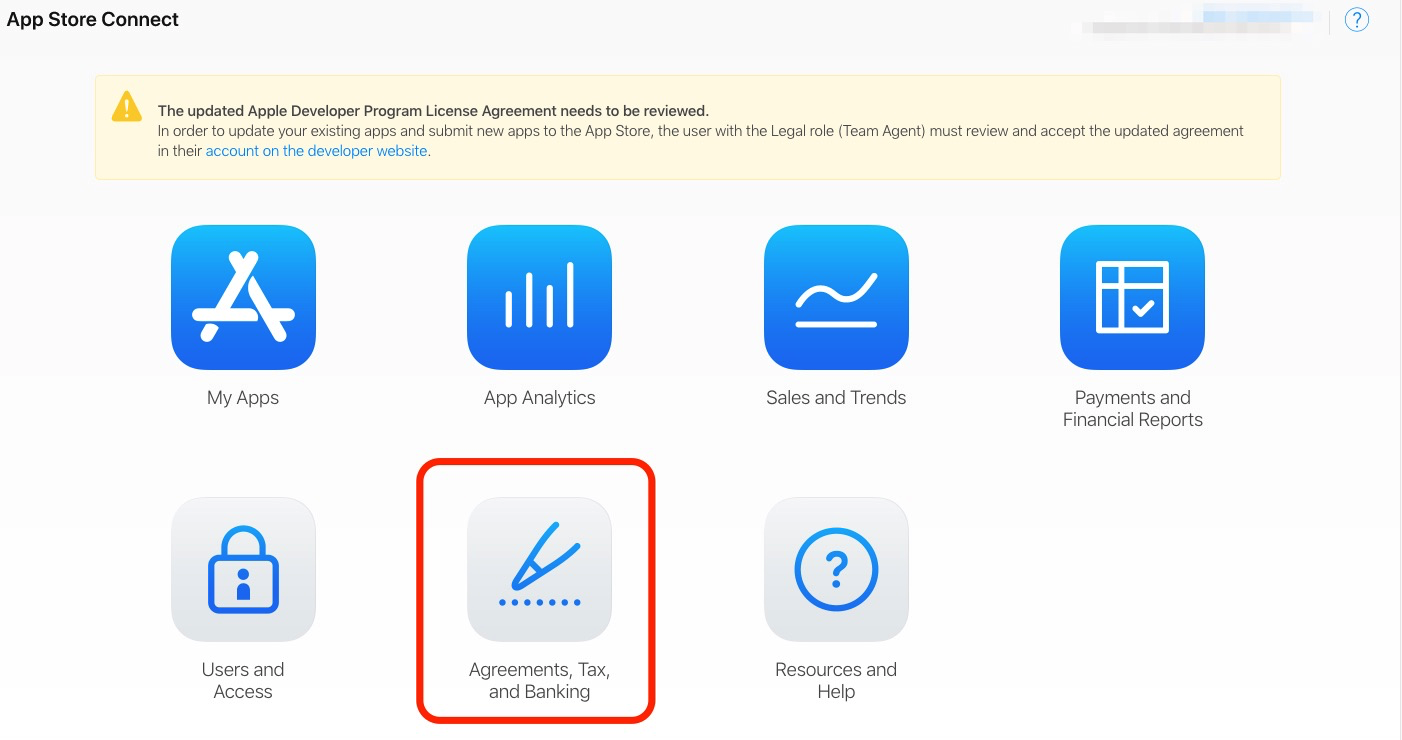 The "Agreements, Tax, and Banking" in App Store Connect will show you the list of agreements and their status.


Review and accept any pending agreements.
Please let us know if you have any questions about accepting the pending agreement.