Add a page with information for your users to view the information directly within WebOffice4Schools.
Add Resource
Within WebOffice4Schools, access the Resource Library and navigate to the sub-category where you would like to add the page resource. Select Add Resource to open the Add Resource screen.
Add Page Resource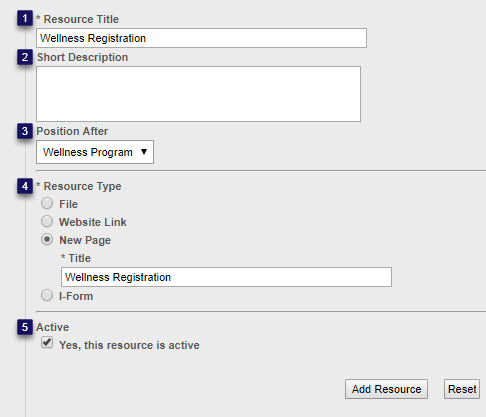 *Resource Title: Enter the title that you would like to display for the resource.
Short Description: If desired, enter additional information about the file.
Position After: Choose the location/order you want the file to appear in.
Resource Type: Select the New Page option. Enter the Title for your page.
Active: If the resource is Active, the resource will display for users. If the checkbox is not selected, the resource will not display for users.
Select Add Resource to create the page resource.
Add Page Text

In the Resource Library, select Page Text next to the page to add text to the page. On the Text screen, select the +Add Text button to open the text editor and graphic upload options.

In the text editor, add the text that you would like to display on the page. Use the graphic upload option to add a graphic to the page.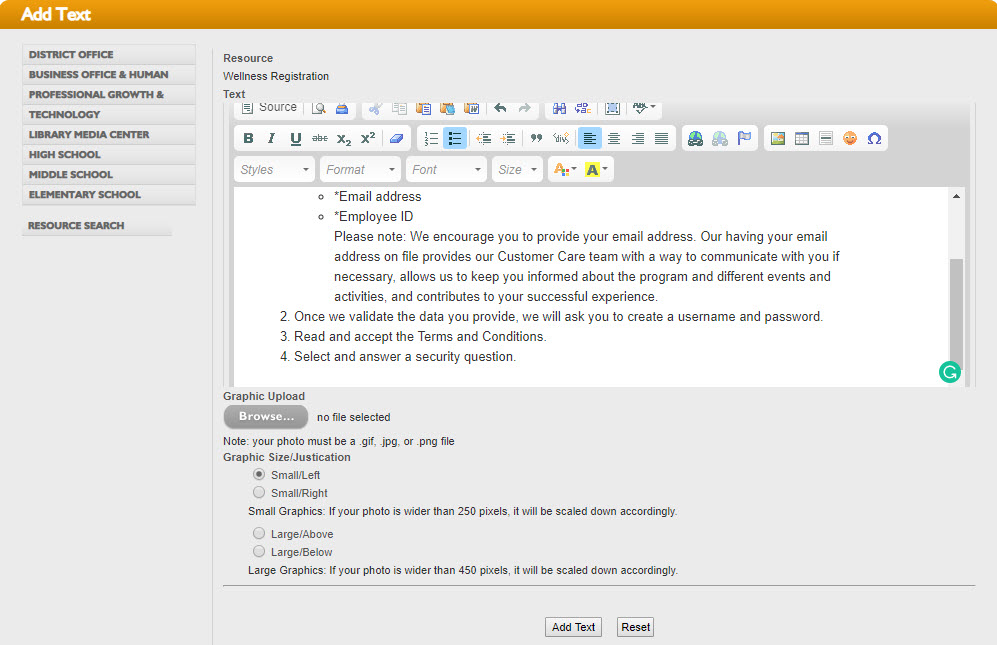 Select Add Text to add the text (and graphic) to the page.
Page Display
Select on the page resource to see the information on the page.