Anyone who downloads your app is able to modify which news and alerts they receive by personalizing the My Alerts settings. This includes allowing users to control the news categories they see on their home/newsfeed.
Access My Alerts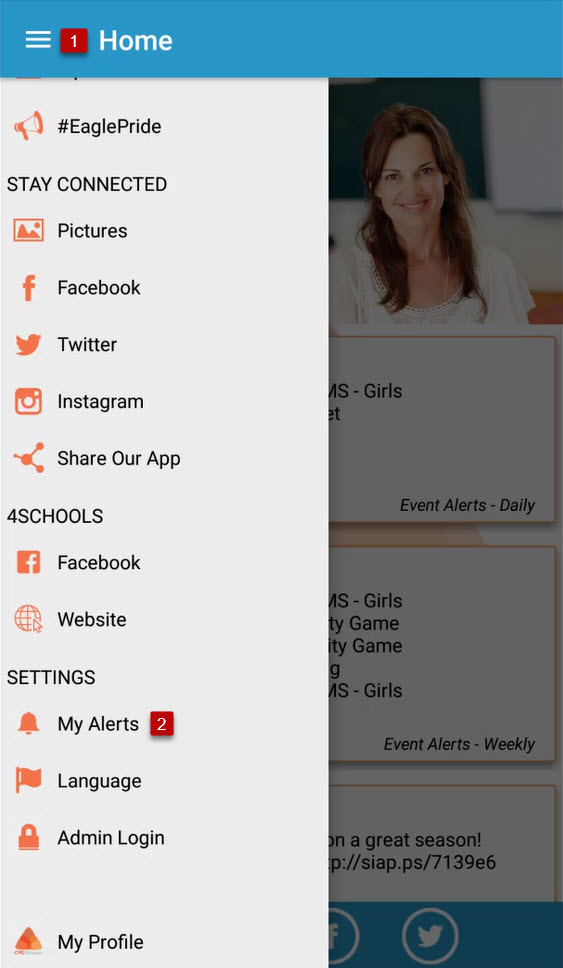 In the app, select the menu option.
Scroll down to the settings area and select My Alerts
My Alerts Options
On the My Alerts screen, use the toggle to turn on or off push notifications or any other news or alerts from the app.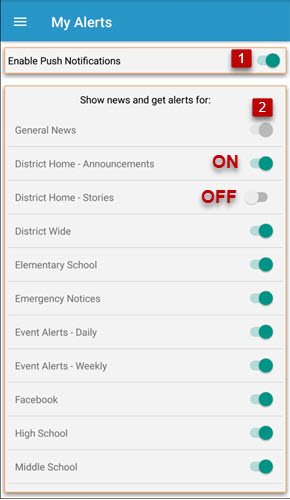 Toggle to turn on/off push notifications from the app.
Toggle to turn on/off new and alerts for any of the categories. 
Note: Toggling off a category will remove any news or alerts from your home/newsfeed.