Managing Resources

Resource: The resource title will display as a link to the resource.
Type: Displays the file type.
Assignments: Displays how many sub-categories the file is displaying under. View the Assignments section for more information.
Sort Order: Use the Up and Down options to adjust the display order of the resources.
Actions: Allows you to edit or delete a resource.
Assignments
To adjust where a resource is displaying select the link under Assignments next to the resource. This will open the Edit Resource Assignments screen.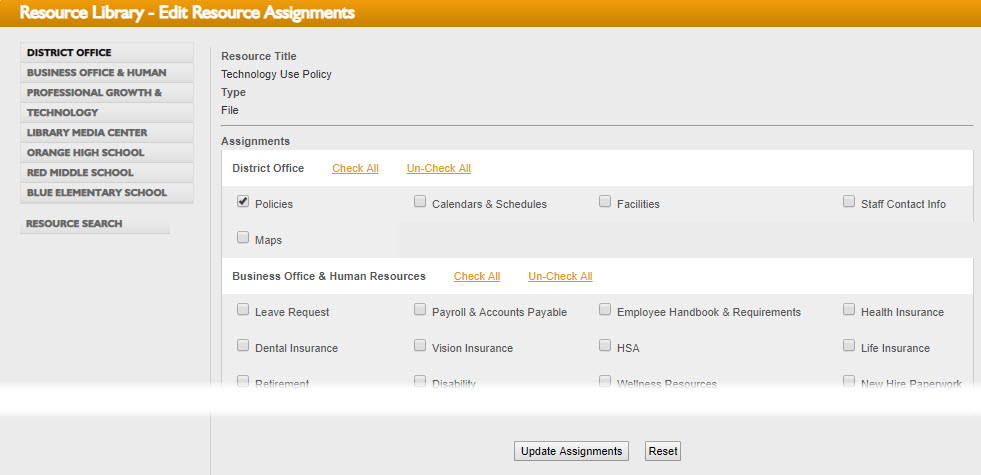 In the Edit Resource Assignments, use the checkboxes to select which sub-categories you would like the resource to display under.