The student plan can be used to allow your students to plan/save courses that they are interested in.
Student accounts are managed in the Students Database.

You can edit the intro content on the Student Plan page by selecting to edit the Text/Graphic Editor content from the Student Plan page.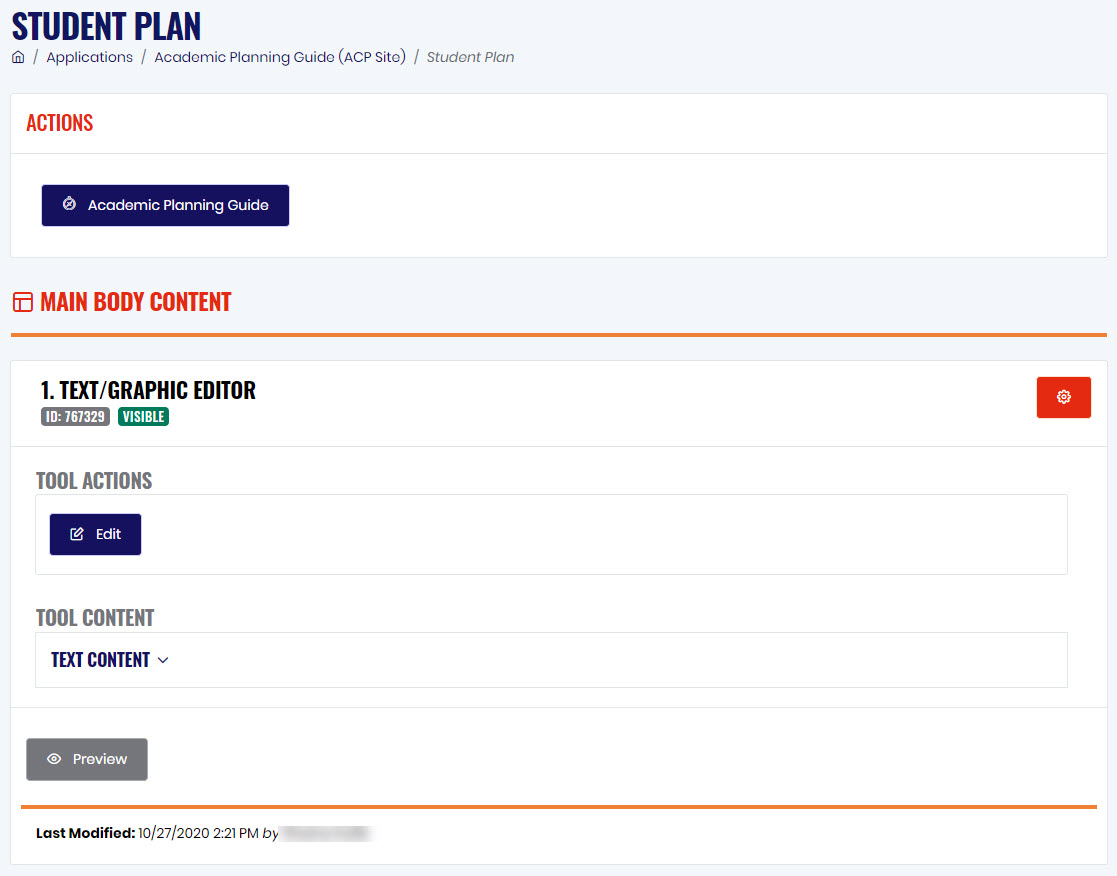 View My Plan
Student Login

After selecting to view my plan, students will be prompted to log in.
Forgot Your Password?
Students can select the Forgot Your Password? link to email themselves a link to reset their password.

After logging in, the student will either be prompted to add courses to their plans or they will be able to view the courses that they have added to their play.
Students will be able to add courses to their plans from the Course Offerings or Pathways pages.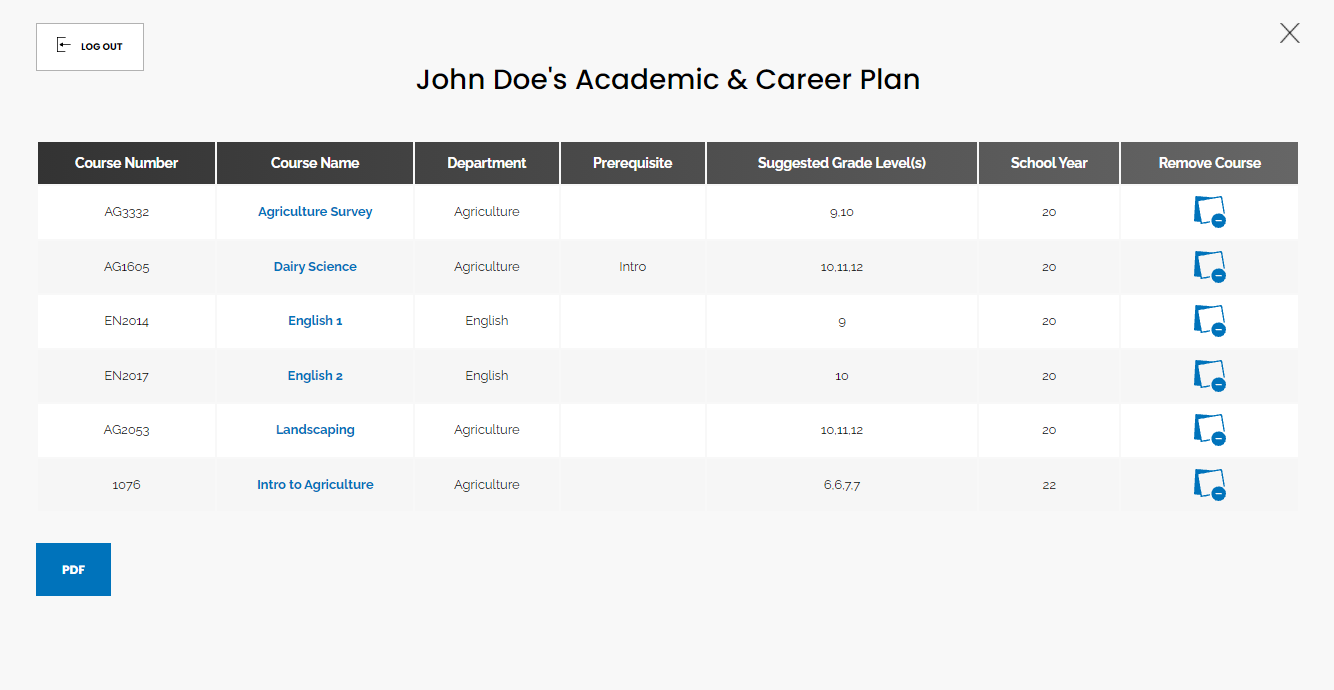 After adding courses, the courses will display in the student's plan. The course number, course name, department, course sequence level, suggested grade level(s), and the school year will display for each course. Students can select the course name to view the course information and they can select to remove the course from their plan as needed.
Students can select the PDF button to download their plan.