Access Daily Message
The Daily Messages can be accessed via the left navigation [1] or via the Features page [2].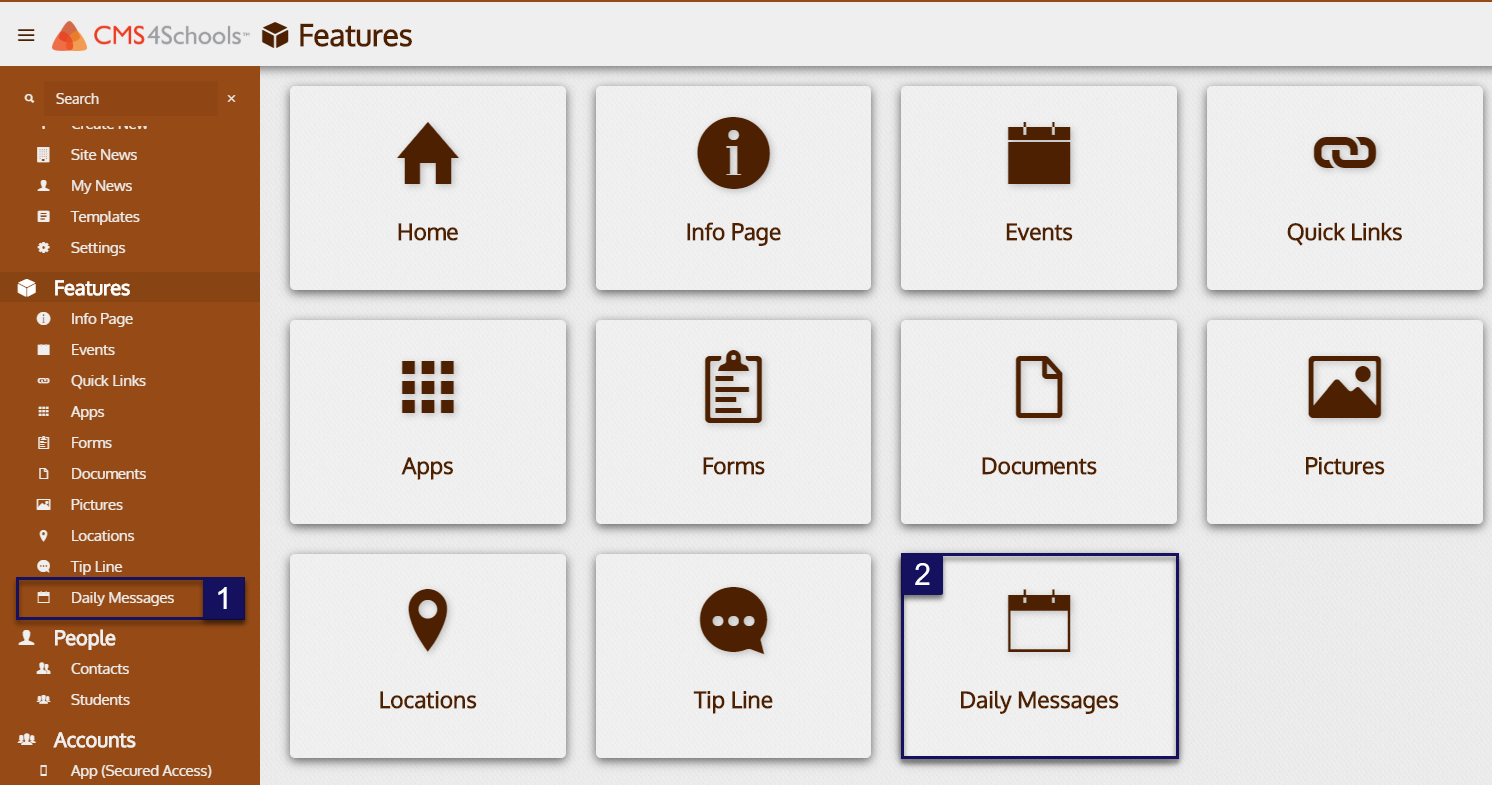 Daily Message Options
Export daily messages into an excel file
Import daily messages in an .xlsx file format
View: Switch between List View and Calendar View
iCal: Sync your daily messages with an existing iCal feed
Displays message for the current day
Edit today's message.
Use to go back to Today's events
Use to navigate to past and future dates.
In the calendar view, you can select any date to add a daily message and select any existing message to edit the message.
Create/Edit Daily Message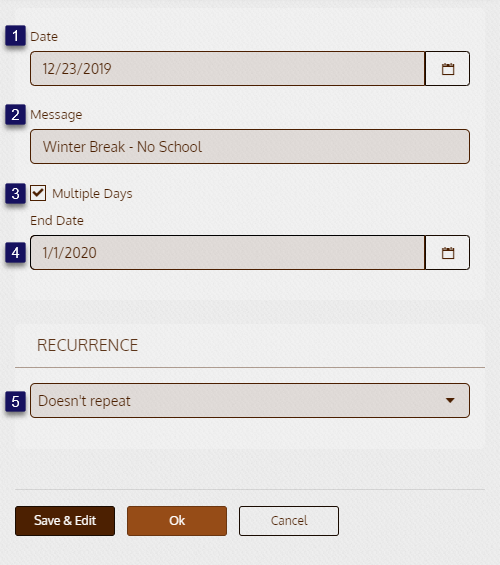 Date to display the daily message
Message information
Multiple Days: Select to have the message so multiple days
End Date: Select the date to have the message stop displaying
Recurrence: Add event recurrence to have the message display multiple times

Every day, every week on Monday, every month on the fourth Monday, annually, every weekday or customize your recurrence
Click Ok to add/save the message.
Daily Message Display
The daily message will display at the bottom of the app slideshow.