Reports contain the information for each message that was sent using Touch+. The results include information for each contact showing Date and Time, Call Result, Duration, Name, and Phone/Email of the message delivery.
Access Reports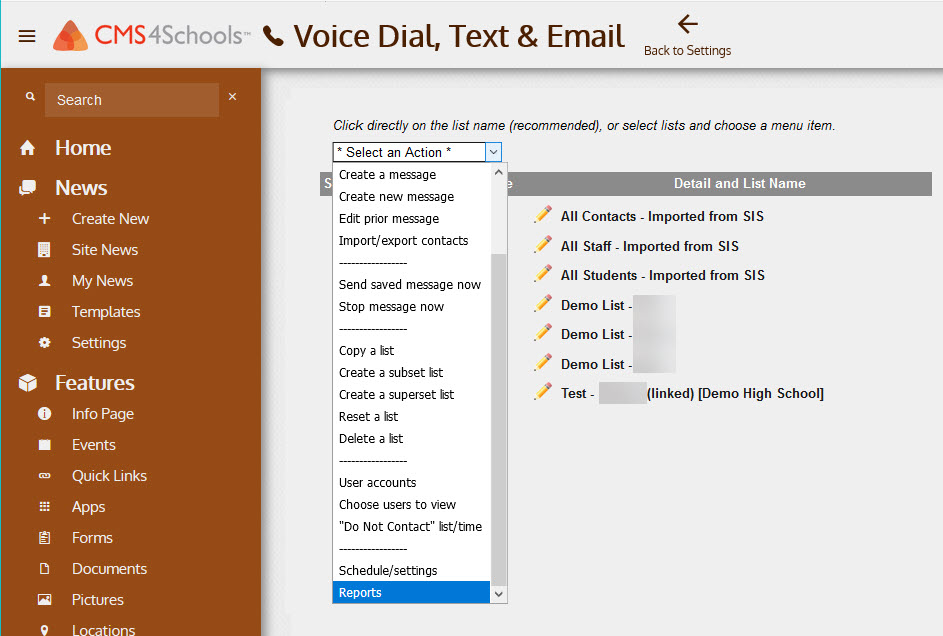 The Reports screen can be accessed by selecting reports from the Voice Dial, Text & Email Lists page "Select an Action" dropdown menu. You can select to view an individual list or all dials to see the results.
Reports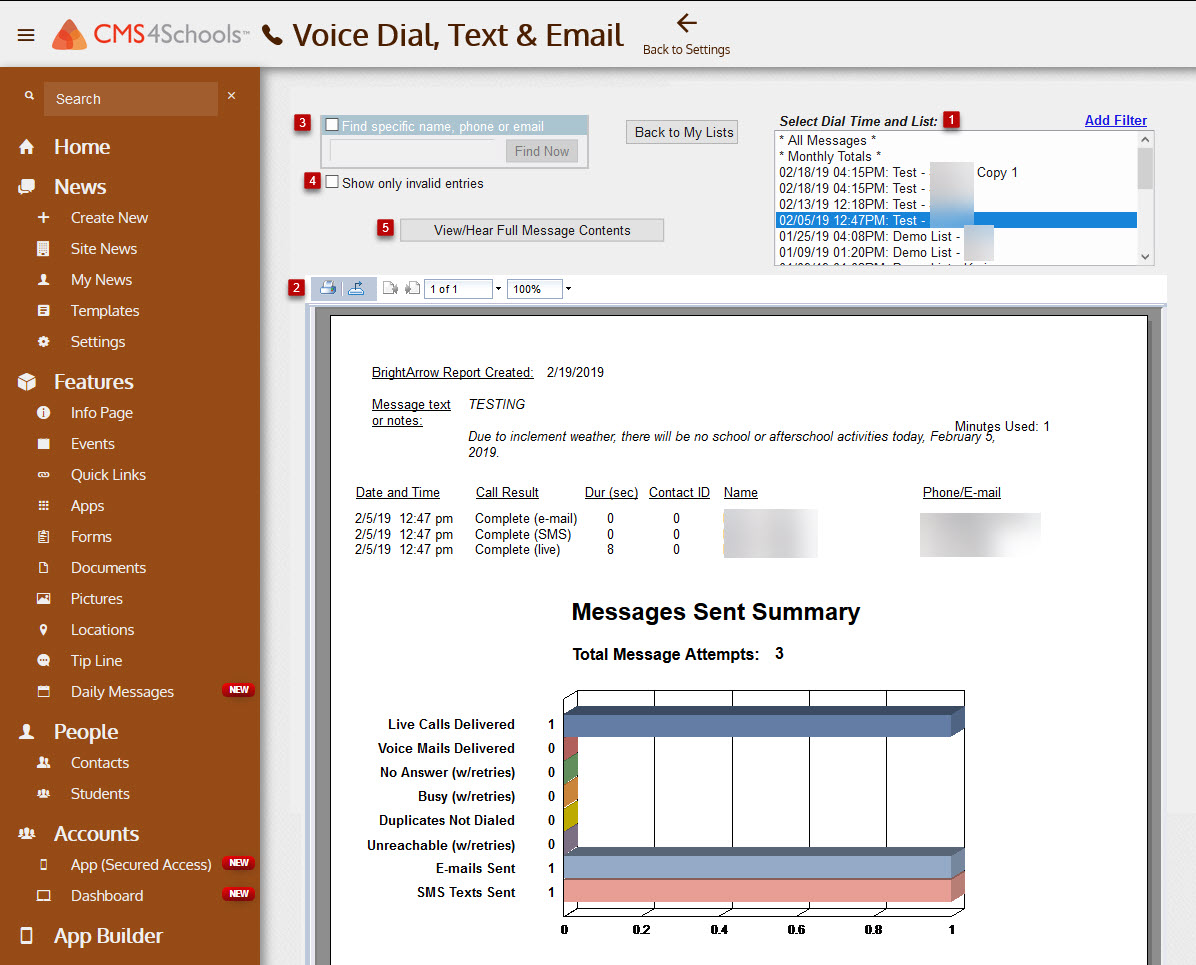 By default, the most recent report will be displayed. You can view other reports by selecting the report in the "Select Dial Time and List" box.  As lists are reused, you would first go by date and time, then by the list name.
Select Dial Time and List: Navigate to the date/time sent and the list where you would like to view the report.

Add Filter: Filter lists by users, list names, message names, date, and or most recent number of days. After setting a filter, select the Filter OFF button to remove the filter.
All Messages: Select after entering information in the Find specific name, phone, or email to search all messages for this information.
Monthly Totals: The *Monthly Totals" option can be selected to see the Phone, Email, and SMS Contacts Delivered/Failed by Month and User Group

You can Print or Export/Download the report.
Find specific name, phone or email: Select this checkbox to be able to search for specific user information. After entering the information, you can select *All Messages* to search for this information in all messages. A report will display with a table containing the Date and Time, Call Result, Duration, ID, Name, Phone/Email, and List Name. A Message Sent Summary graph will display at the end of the report.
Show only invalid entries: Select to only display entries that were not able to be dialed, emailed, and/or texted as they are in an invalid format.
View/Hear Full Message Contents: Select to open the message screen to see more information about the message related to the selected report. Select the Back to Reports Page to return to the reports after you are finished reviewing the message.

To return to the Voice Dial, Text & Emails Lists page, select the Back to My Lists button.