Access WebOffice4Schools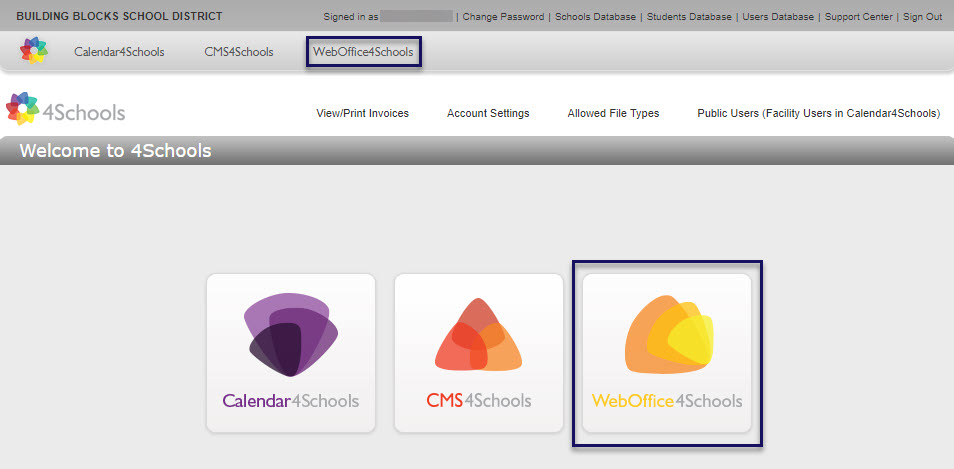 In the 4Schools Admin, select the WebOffice4Schools option to access your WebOffice4Schools intranet. Note that users will only see the WebOffice4Schools option if they have permissions.
Dashboard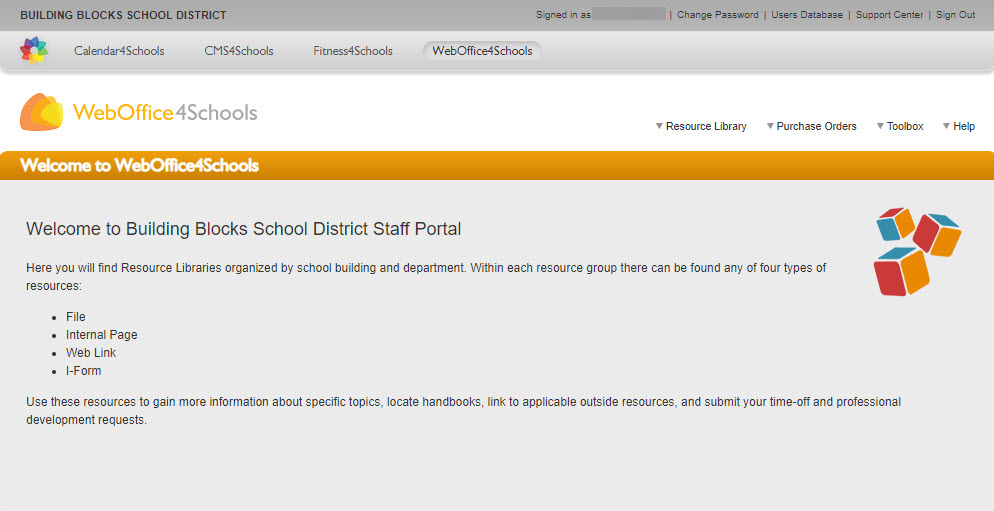 After accessing WebOffice4Schools, you will see any announcements/messages that your intranet admin has set to display on the dashboard. 
Access Resource Category

To Access Resources, select the Resource Library. You can also hover over the Resource Library to view and select from any of the resource categories.
Access Sub-Category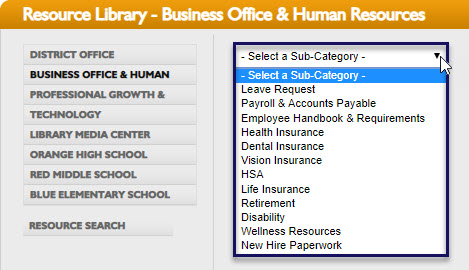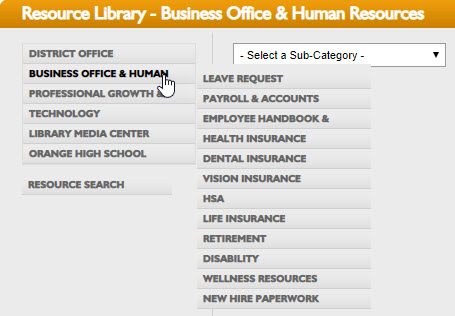 Once in the desired category, use the drop-down to select the desired sub-category or hover over the category to view and select any of the sub-categories.
Access Resource

The Resources attached to this category/sub-category will display.  Resources can be one of four types.
File
Website Link
Internal Page
I-Form
To access the resource, simply click on its name.
Note: Administrators will see additional options to manage resources.