The app builder is where you update the display of the app. This includes the slideshow, menu, toolbar, and site images.
Slideshow
The information added in the slideshow builder appears as the header of your app upon launch.
Display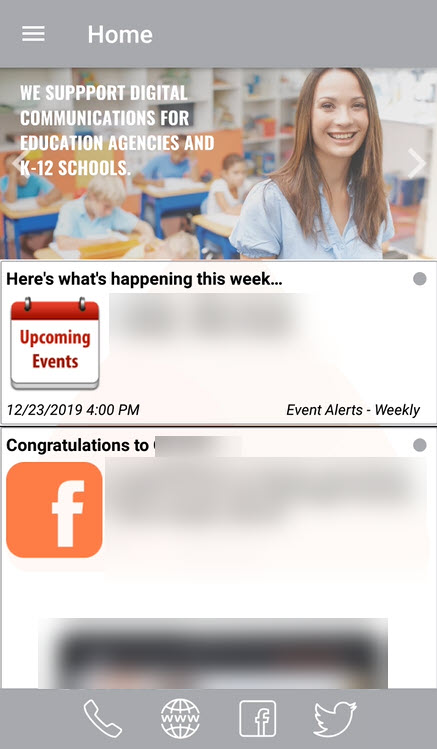 Slideshow Builder Options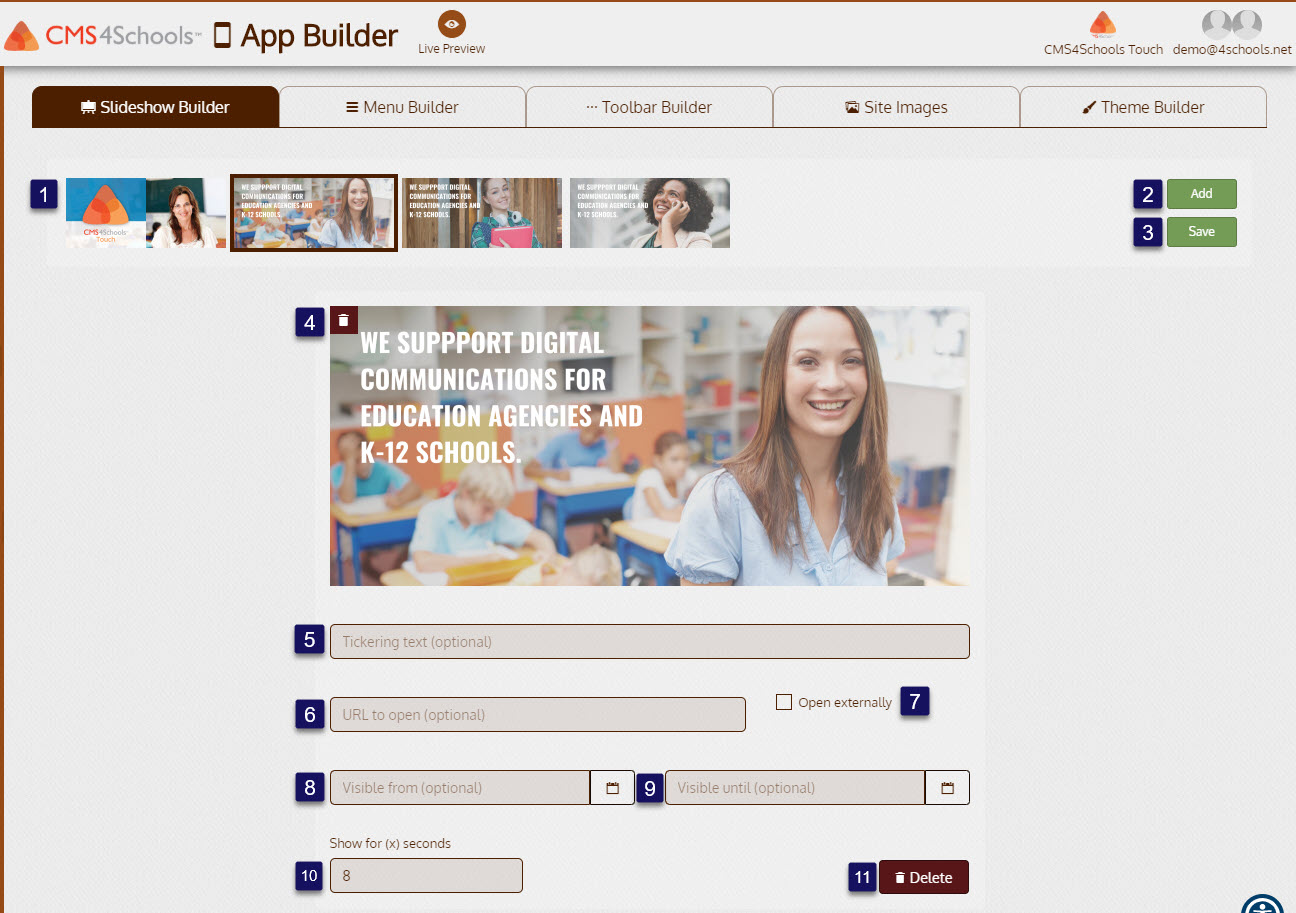 Change the order of the image clicking, holding, and dragging the image to the desired place in the image order.
Add a new slideshow image.
Save changes to an existing slideshow image.
Select the trashcan to Delete the existing image. After deleting the image, you can add a new image.
Note: slideshow images need to be between 1536 x 672 pixels and 3120 by 1560 pixels.
Note: The images pictured here are 640 x 280 pixels in size.
Tickering Text (optional): Add text that will scroll across the bottom of your slideshow image.
Note: This text will only scroll across the slideshow image it has been added too.
URL to Open (optional): Paste a URL that will open when the image is selected.
Check the Open Externally checkbox to have the link open outside of your app.
Visible From (optional): Select the date you would like the image to start showing in the app.
Visible Until (optional): Select the date you would like the image to stop showing in the app.
Select how long (in seconds) you would like the image to display.
Select Delete to delete the image and it's associated information.