The default color for your icons will be designated during the design of your app. You can override this color to choose a different color for an icon.
Icon colors can be updated for News Categories, Event Calendars, and the App Menu.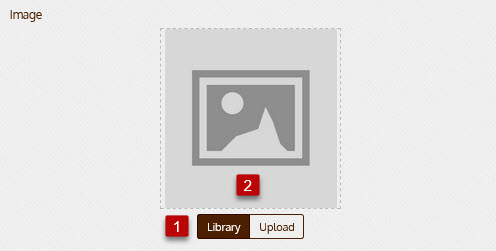 After opening/creating the item, select to Library under the icon.

Select the icon graphic to open the Image Library

To change the color for the other images, select the color bar at the top right of the window. Here you select the color or enter a Hex, RBG, or HSL value. Use the arrows next to the Hex code to switch to RGB and HSL values.
Note: Some images have default colors that can't be changed.
After selecting the desired color, search for an icon. Select the icon to add it to your item.