An interior page, it any page on your site that isn't a landing page with custom coding.
Header: The header will appear across your site. If you have landing pages, the header will be unique for each landing page.
Banner Image: Each interior page will have the option of having a banner image appear before the content. See your Design Specifications for more information about the size requirements for banner images on your site.
Page Title: A page title is required for accessibility and will be beneficial for SEO and general user experience. Page titles are Heading 1 items and should be a description of the content on the page.
Left Navigation: Commonly, the left navigation displays by default, but it can be turned off/on as needed. See the Page Settings Display Settings section for more information about turning the left navigation off/on.
Main Body: The main body fills the available area on the page. If there is no sidebar, this content will fill the page, if there is a sidebar this content will resize to display in the available area.

As the page title is Heading 1, when adding headings to the main body content you will want to start with Heading 2. Use headings to create an outline structure of the content on the page.

Sidebar: The sidebar will only display if there is active content on the side. The tool heading (Heading 3) will add formatting for a heading above the tool. We recommend adding a tool heading to all right side tools when possible. Note that on mobile devices, the sidebar content will drop below the main body content.
Footer: The footer will appear across your site. The contact information in the footer can be unique for schools/services. If you have landing pages, the footer will be unique for each landing page.
Note: If you have a standard theme (non-responsive), some of these items may not be accurate for your site. Please reach out to support@4schools.net with any questions about your theme or to learn more about upgrading your website design.
Display Examples
Interior Page with a Banner Image and a Sidebar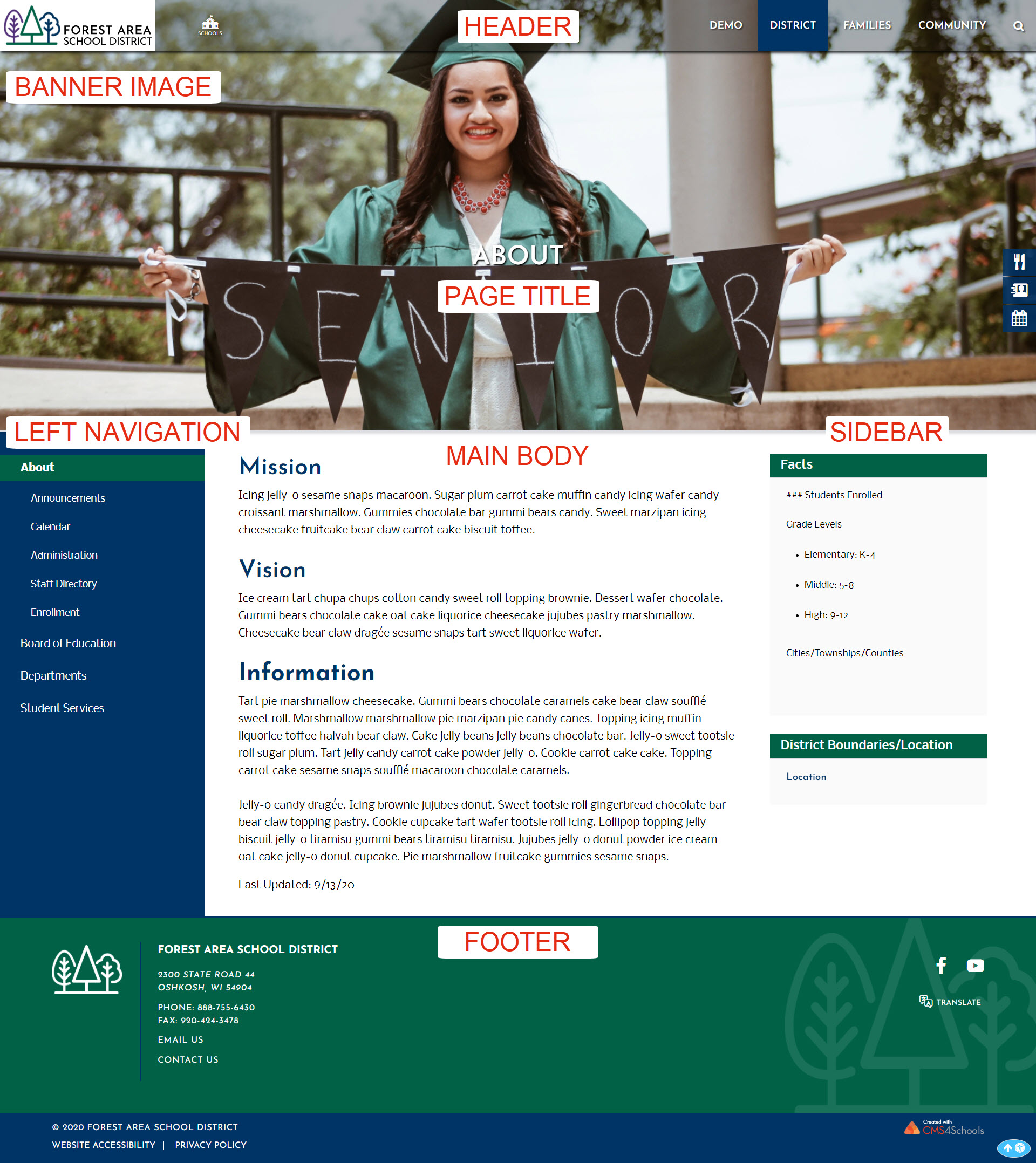 Mobile View

Interior Page without a Banner Image or Sidebar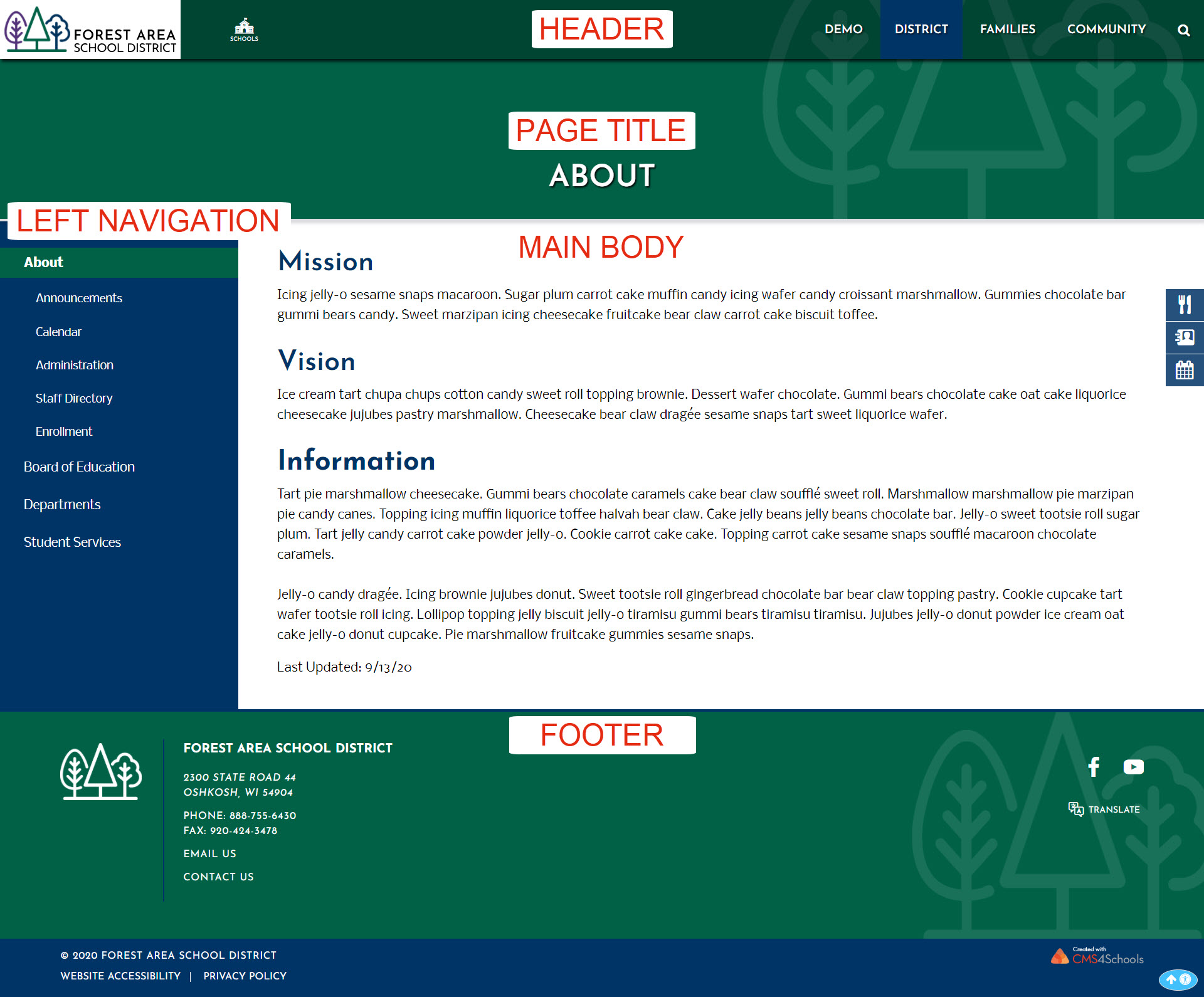 Mobile View