On the main pathways page, the introductory content can be edited and the pathways circle content is static.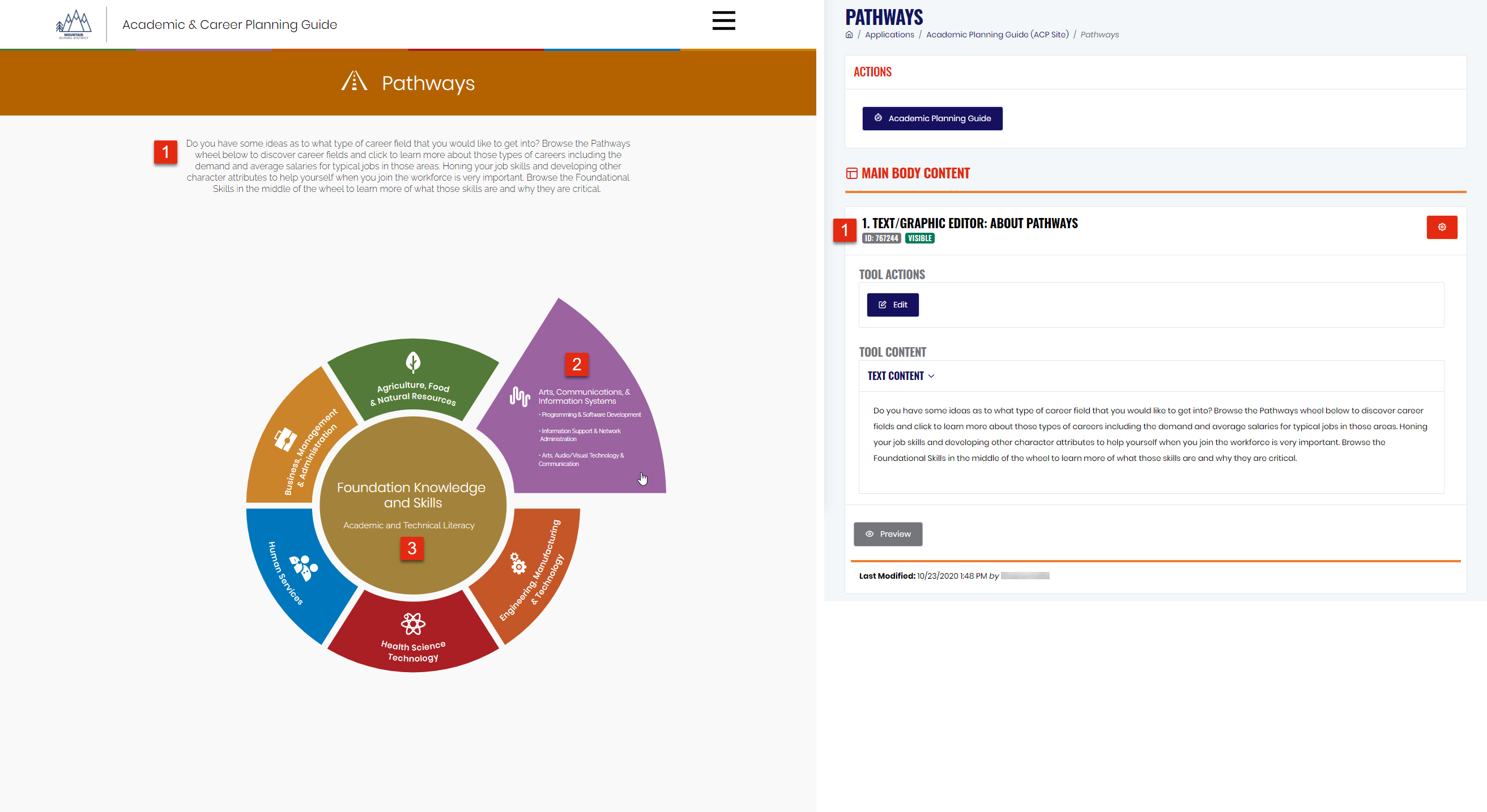 Select the tool settings
to make changes to your tool heading to update the tool status to visible/hidden. See the Page Content article to learn more about updating Tool Settings.
Text/Graphic Editor: Select edit under tool actions to make changes to the intro content.
Pathways: Hover over the pathway to see additional information. Select the pathway to open the pathway page.

Agriculture, Food, & Natural Resources
Arts, Communications, & Information Systems
Engineering, Manufacturing, & Technology
Health Science Technology
Human Services
Business, Management & Administration

Foundation Knowledge and Skills: Select to open the Foundation Knowledge and Skills page.