Posting in the Message Board of a project is ideal for making announcements, pitching ideas, asking questions to everyone on the project, and more.
When you want to post an idea or start a conversation that doesn't necessarily belong in a to-do, you can create a message in the message board.
Message Board
On the message board, you can filter to view messages by category. You'll see a line item for each message as well as how many comments have been added to the message.

By default, the most recent posts appear at the top of the Message Board.
New Message

Select the New Message option on the right of the Message Board to create a new message.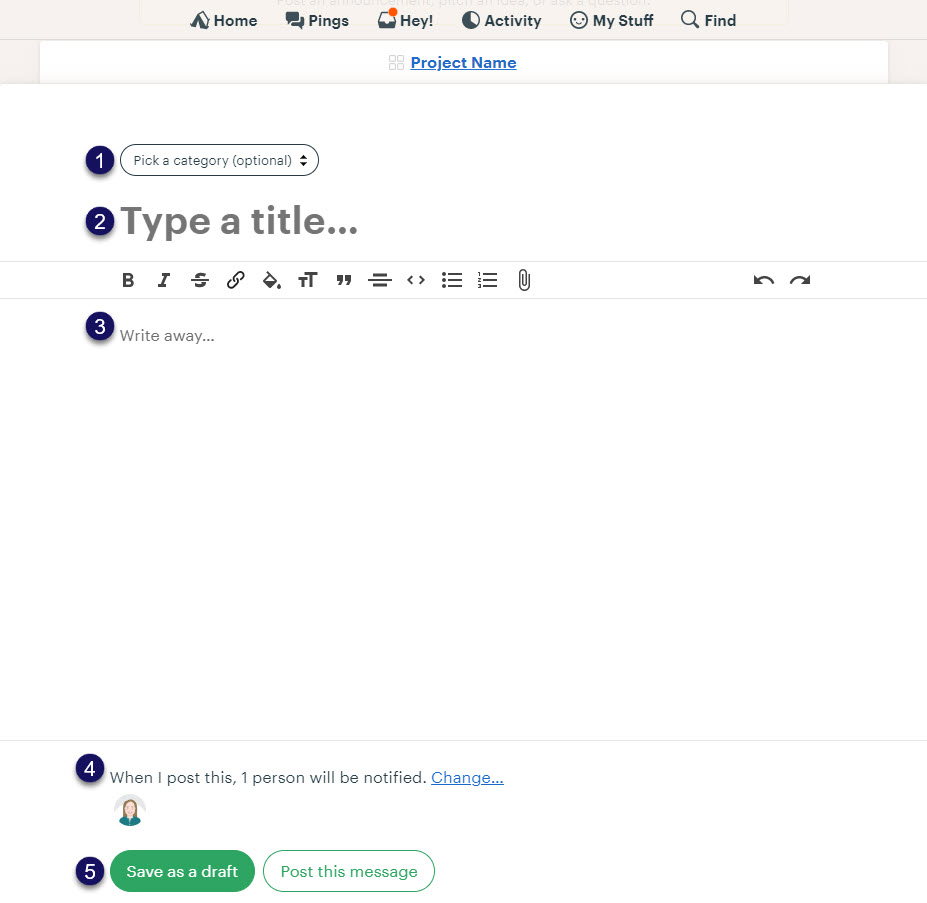 Pick a category (optional): Select if this message is an Announcement, Question, Status/Check-In, or FYI.
Type a title
Add your message.
Choose who will be notified when you post the message.
Save as a draft or Post the message.